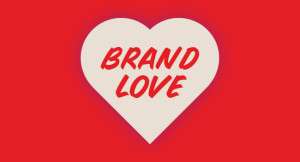 Last week, Interbrand released its 2012 Top Global Brands report. If you haven't taken a look yet, this agency is happy to report that The Coca-Cola Company took the number one spot as the world's most valuable brand in the report for the 13th yearin a row. We are so fortunate to work with the Atlanta based company that continues to build a brand that consistently creates brand love across the globe.
We couldn't have said it better than Interbrand CEO Jez Frampton on Coca-Cola's own blog, "With so much to praise, it's no surprise Coke is still number one. In a fast-moving, hyper-competitive world, brands like Coca-Cola are succeeding because they emphasize a culture of innovation, understand how to leverage the power of their brand and operate with sophistication, creativity, understanding, accountability and transparency." After reviewing the report, we have three take aways that we'd like to call out.
Take Away #1. Brand Value Equates Profits
Clearly this report shows that the companies which brand themselves well, do better. Their growth and profitability tends to fall in line with the strength of their brand. However, creative excellence isn't enough in building a brand. What you offer in the age of Big Data (which translates to better educated consumers) and how you operate are critical factors. If you can't deliver value in a transparent way to employees and customer alike, it won't matter how amazing your logo design is. On the contrary, a badly designed brand can work against you.
Take Away #2. Corporate Responsibility—A New Measure
A new measure is raising the bar on how companies behave for the good of the greater society, not just for their own benefit, is now in play. Corporations not only must address environmental (emissions of trucks) and social issues (workers in factories abroad) related to their business, but also publicly report on the sustainability programs they create to create a greener planet or a better community. Corporate responsibility will count as a measure of brand value in future Interbrand reports.
What's expected of global, publicly-traded brands will trickle down as an expectation of national and privately-held medium-sized business as well. A KPMG study states that the proportion of firms with a sustainability strategy edged up to 62 percent in 2011, from just over half in a similar survey conducted by the Economist Intelligence Unit in early 2008. Just 5 percent have no plans to create such a strategy, while remaining firms are in the process of developing such a plan. Yet, according to the KPMG study, 1/3 hasn't issued sustainability reports. We can help position sustainability reports that resonate publicly and give you ideas for needed benchmarks and measures.
Take Away #3. Internet Round 3—Change the World Stuff
Finally, Interbrand notes in their report that Wall Street hasn't been kind when it comes to the stock prices of Groupon or Facebook and correlates the over-valuation of the dot coms a decade ago and their subsequent bust. So does this signify the demise of social media? Hardly. We concur that the Internet is about to undergo a third dynamic shift—where brands like Apple, Samsung, AT&T and the rest of the telecom companies are in a position to dramatically change the ways of work and home through new networks and devices.
Marketers stand ready.