We're going to start this article by taking you back to high school chemistry class. Do you remember learning about sublimation? No? Well, just in case chemistry wasn't your best subject, sublimation is when a solid material turns into a gas without going through a liquid stage.
Now you may be saying to yourself, 'I'm a marketer. What does that have to do with me?' Our response is that if you are responsible for ordering marketing materials in your business, you may want to know about sublimation printing.
Dye sublimation printing is a digital printing technology that allows you to print full color artwork on polyester (and polyester-coated) substrates. It involves applying heat and pressure to a printed design (a solid), which turns the design into a gas (through an endothermic reaction) without going through the usual liquid phase. The gas then penetrates and fuses into the material. The result is permanent because instead of simply laying on top like a regular print, the ink becomes a part of the substrate itself. This means the images won't fade or crack even after dozens of uses.
How To Use Sublimation Printing
This print method is quick, effective, and conducive to small-batch printing. These are all convincing reasons for retailers and brands to use it for POP materials, event signage, promotional items and more. The best surface for sublimation printing is polyester, although you can also use more rigid surfaces like glass and metal. Today, we are focusing just on fabric. Here are some ideas on how you can use sublimation printing on fabric.
Event signage: Sublimation printing is perfect for event signage because you can print edge-to-edge images that are lightweight, easy to store and transport.

Our Phase 3 event team recently produced and installed large, fabric-faced walls to create a branded environment within multiple presentation spaces. The unique structures directed event traffic flow and created the illusion of individual spaces.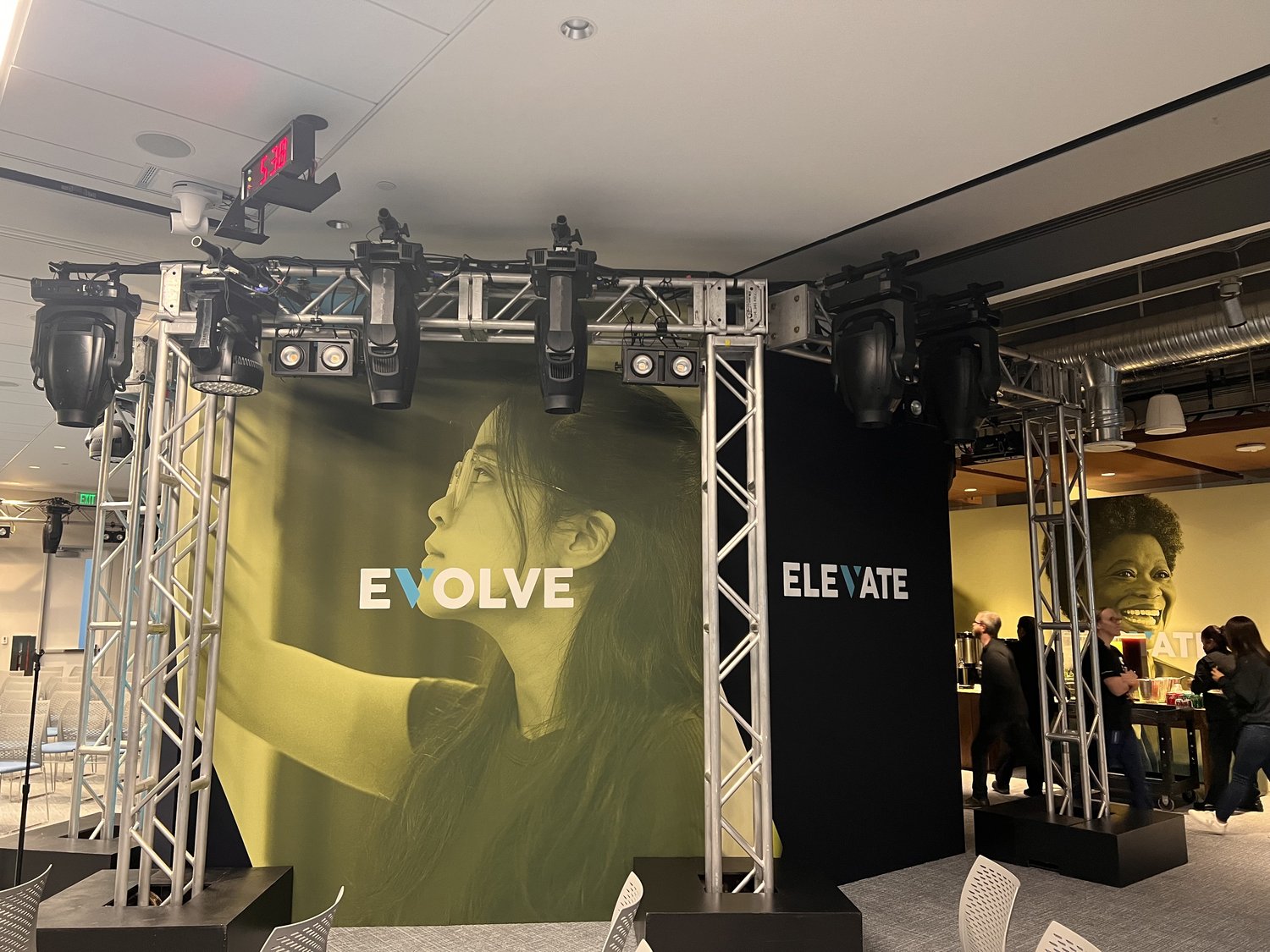 Soft signage: Flags, POS and sale signage, murals, and curtains are great for sublimation printing because the images are high quality and durable. In the example below, we used sublimation printing to create the bed toppers and headboard drapes to brand these bedding displays.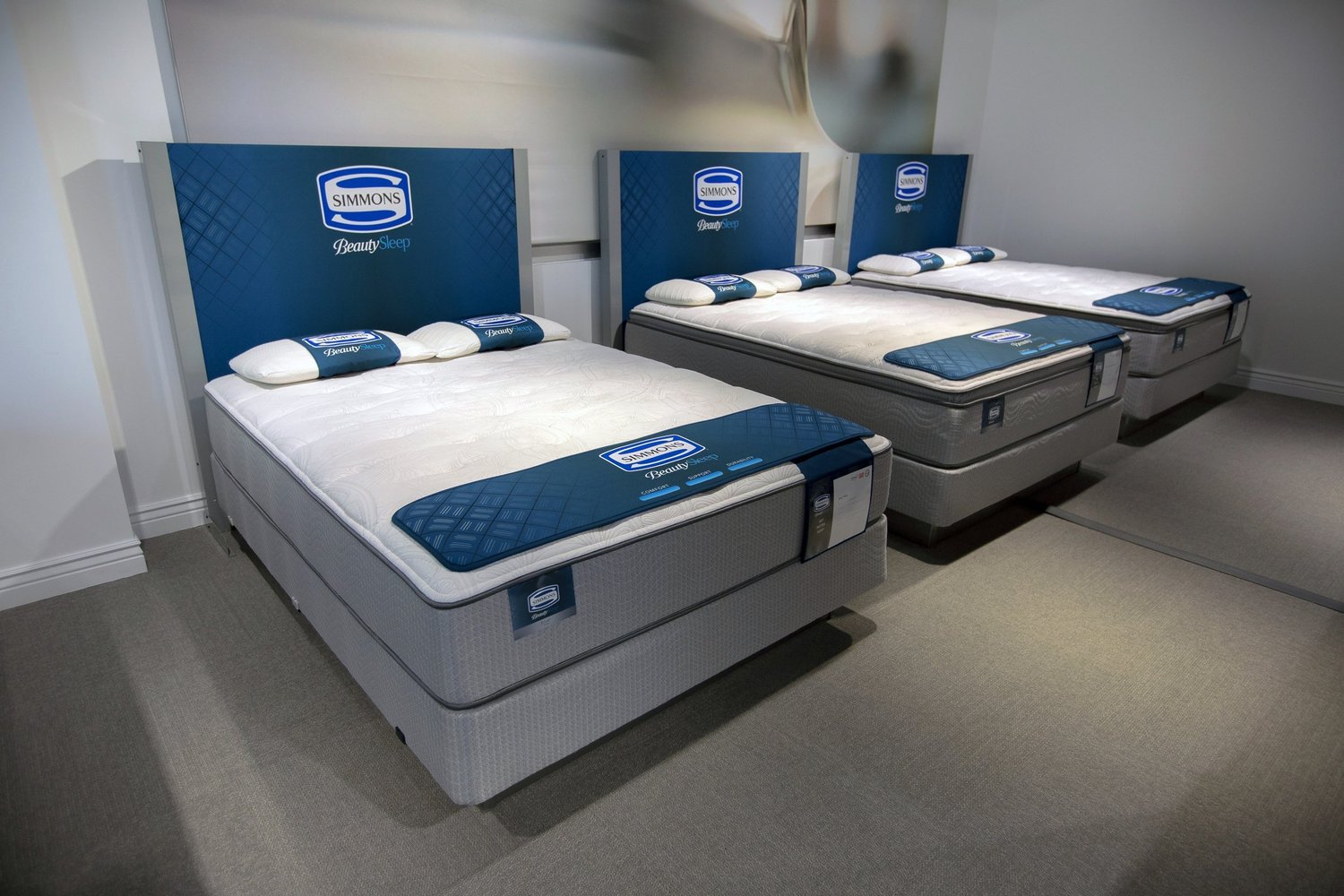 Retail decor: Creating a festive atmosphere for a holiday or sale is a great way to use the vivid colors of sublimation printing. See how we created these stunning gift ribbons to decorate Neiman Marcus for the 2021 holiday season.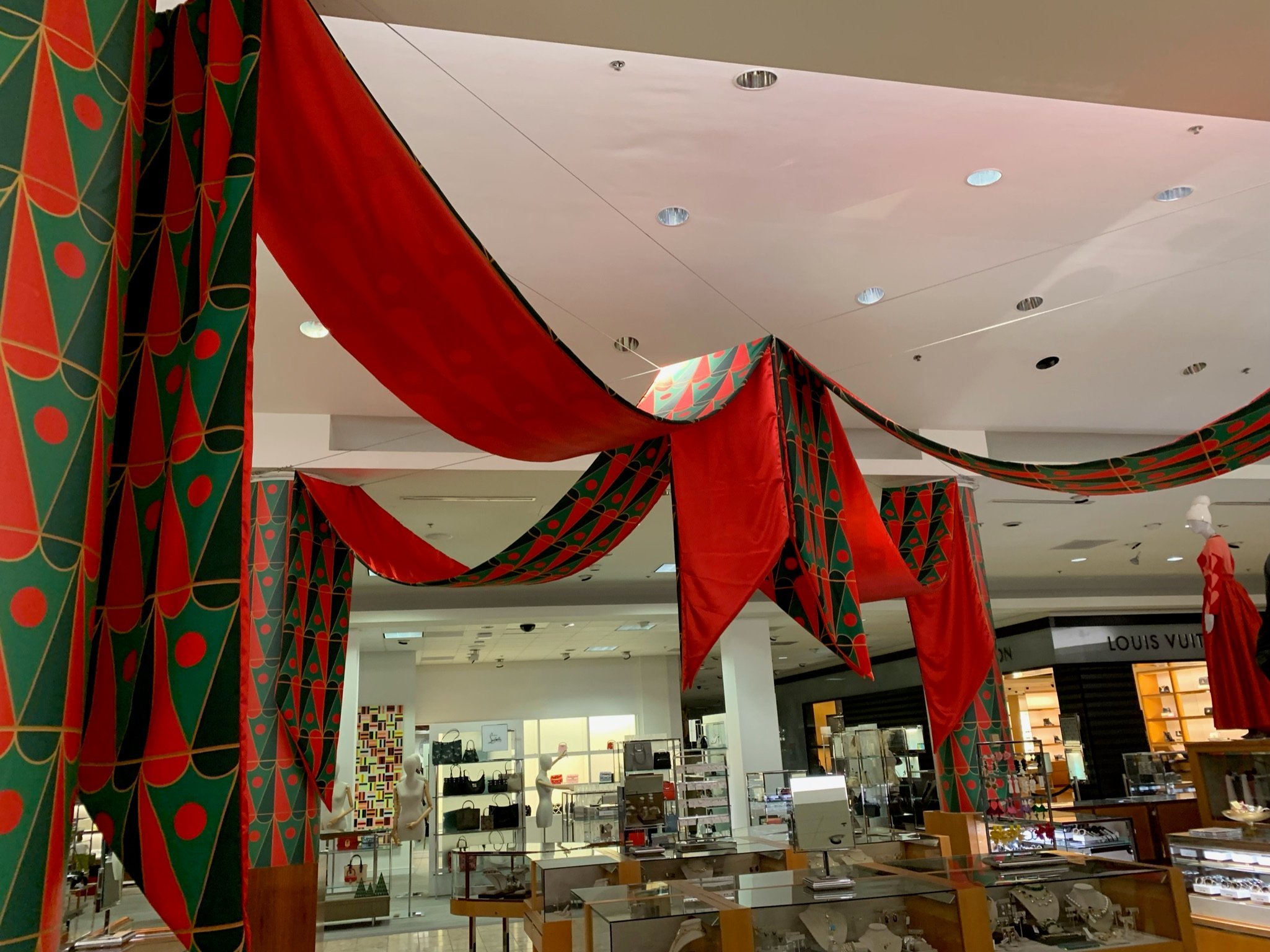 The Benefits of Sublimation Printing
We've already discussed several benefits of sublimation printing, but let's summarize. When you use sublimation printing on fabric, you will enjoy these benefits.
Durable and long-lasting - Because the dye is fused into the fabric, it is less likely to wash out, fade, or dissolve over time. Also, the image cannot be scratched or cracked when handled or stored.
Vivid images - The print product is high-quality and eye-catching, with powerful colors and deep saturation.
Easier and less expensive to ship - When you print on fabric instead of a rigid substrate, you'll avoid the hassle and expense of shipping bulky signs to your business locations. Also, fabric is less likely to be damaged. You'll save on packaging, insurance, shipping, and the time it takes to get the job done.
Easier and safer to store - Of course, fabric takes up less space than rigid substrates when storing signs for future use and is less likely to be damaged.
On demand printing - In most cases, sublimation printing takes less time to produce than many print methods like screen-printing. Our experts can print on demand based on your needs.
Variety of uses - You could use sublimation printed fabric both in exterior and interior settings. Exterior event banners, step-and-repeats, wayfinding banners, and flags are just a few examples. For interiors, you could print fabric for directional pillar signs, window sale banners, POP signage, or large decorative wall murals or hanging panels.
Small batch printing - Because sublimation printing is a relatively quick process, printing small quantities of items is possible. This is a terrific benefit for businesses planning last-minute or limited time offer promotions. It's also a great way to test a new promotion or marketing campaign before committing to an entire print run.

Interchangeable display frames - When you use tension fabric display signs, you purchase an internal aluminum sign frame and use it repeatedly with newly printed signs.

These signs are like pillowcases and just slip right over the frame. You'll save money on installation, hardware, and shipping.
Retailers have been using sublimation printing for years to promote sales and events. If you have not tried this technique for your business signs or banners, Phase 3 can help. Printed fabric is a cost-effective way to showcase your brand with vivid and eye-catching images. Our experts will work with you to develop an interchangeable sign system you can use again and again.
Phase 3 offers complete printing and finishing services across the U.S. We can create just what you need, at any size or quantity, on time, and on brand. To learn more about our print capabilities, give us a call today.