As your last few moments of peaceful slumber meet the morning dawn, the dynamite boom of James Brown's "Get Up Offa That Thing" zaps you awake. Goooooooooood morning!
It's go time.
As you move from shower to subway, you summon a playlist that encapsulates your second-by-second mood. A playlist for Monday mornings? Check. A playlist that gets you pumped for that 9:45 a.m. boardroom pitch? Check. A playlist handpicked by Diane von Furstenberg? Hey, this dress is by DVF! Check. Your earbuds buzz a bit as you press play, and the energy courses through you from the first note.
This playlist is sonic fuel, and it's just as important as your morning cup of joe.
When brands spend hour after hour thinking through captive audience scenarios and experiential marketing techniques, the concept of sonic branding makes complete sense.
What is sonic branding?
Simply put, sonic branding is the way a company leverages acoustics to make an emotional connection. Much like the NBC chime, or the Intel inside jingle that saw their rise during the golden television age, companies have an opportunity to strike a chord with target consumer markets — especially when brand identity sees a crossover with personal identity.
Once a consumable, passive activity for high society Englanders and 19th century aristocrats, music has darted and dashed into many a new democratic territory. Considering how the Walkman set the iPod up for success, it's undeniable that both devices have changed the way music was consumed in the 90's and early 00's. Now that devices live at our sides at all hours of the day, sonic branding is beginning to reach an apex of relevance.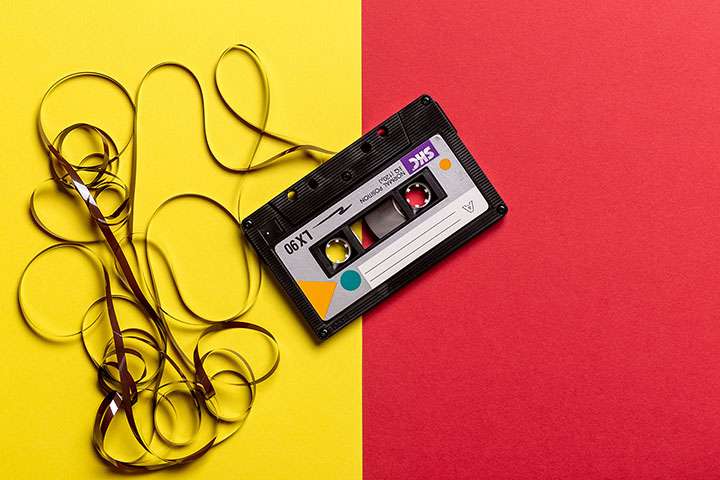 More than that though, brands are becoming acutely aware of the way consumers—we, the people—are interacting with devices and branded content. How do we toggle between a mobile phone and a tablet as we transition from the backseat of a taxi to the marble lobby of our offices? What experiences call for a "mood match", in which audio mirrors the mood the listener is in, and what experiences call for a "mood makeover", transforming a glum Wednesday with TurboTax into an epic aural journey?
Digital music services like Songza are quickly becoming the middleman for brands looking to break into experientially driven events. At the intersection of user experience, curation, and music delivery, Songza provides big brands with that elusive opportunity to get in front of an audience without the trappings of disruptive marketing. Instead, brands are able to make an emotional connection by creating or curating playlists that match the identity of the brand itself.
Sonic branding meets several brand goals:


The right time, right place factor.
Brands worldwide are becoming deeply aware that simply "pushing product" is no longer a viable or attractive option to users. Brands have to deeply listen to the rhythm of the day-to-day in order to pinpoint the exact moment of opportune reach. This includes deep reconnaissance into the blogosphere, social networks, and user data that's pulled from a variety of regularly used services.
ESPN has been overhauling its content delivery over the past several years by investing in cross-platform development that allows game time streaming across every phylum of digital device: mobile phones, tablets, desktop computers, laptops, televisions, devices on WiFi and those without, small screens and big screens…the list goes on. According to ESPN's Moira Davis, Vice President of Marketing, it's about behavioral observation and developing content that is able to be consumed across any need state, at any given time.
Multi-screen research by Google is providing tremendous insight into how customers are interacting with devices on a day-to-day basis, spurning interest in the way brands interact with fans — and vice versa. As a result, companies are leaping at the opportunity to provide content in a way that's natural with the flow of the user's day.
Content that's within reach has a higher possibility of being reached for when a brand clearly invests thought into the way the content interacts with users.
The task completion factor.
Great UX designers know it's the completion of the task that matters. If a subject can't find what they're looking for in a reasonable amount of time, if they become anxious as they delve deeper into a webpage or become so frustrated that they abandon the site and go in search of a better one, the designer's work has failed.
In a case study outlined by Nokia's development team, the company delves into some of the core considerations that brands are putting into music "tagging" applications like Shazam. Working one-on-one with Shazam's business development team, the UX designers and developers found that consistent brand recognition across platforms, intuitive user interfaces (UI), and ease of usability all helped to boost the likability of Shazam's end product. Today, the service connects 300 million people in more than 200 countries and 33 languages worldwide.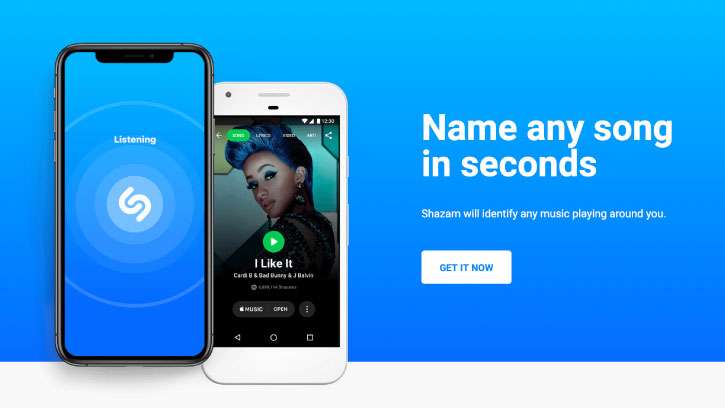 In an interview with PCMag, co-creator Elias Roman acknowledged Songza as a "lifestyle enhancement company", noting that for instance, its team of 25 curators have found that the soundtrack to the Last of the Mohicans made filling out that gnarly Excel spreadsheet an actual pleasure.
In the coming years, as science and technology continue to reach higher heights, it will be especially interesting to watch the neurological studies that can get even more specific in addressing user behavior.
The discovery engine factor.
Everyone's got a friend they call a "tastemaker". Great leather shoes. Great tortoiseshell glasses. Great vintage record collection. You'll have whatever they're having.
When it comes to services like Songza, curation is key. Back in 2009 and 2010, while Pandora, Last.fm, and Turntable.fm were pursuing the crowd sourced content route, Songza stepped back to analyze its competitive advantage.
What wasn't being done? Curated content.
Now, the time is ripe for it. Thanks to a small army of 25 chosen music curators, Songza is able to work with the well-versed and music fluent to compose playlists that are perfectly in tune with the brand's overall essence, and align with the listener's own identity.
These brands are also finding that they can provide tactile value to listener's lifestyles, by offering up a discovery engine that lets music aficionados engage with music they've never heard before. Sure, they're capturing the core of the company through sound, but brand-created playlists are also offering new opportunities for exploration — perhaps one of the most valuable points to all of this.
Brand expression that gives way to personal expression—now that's on the money.
---
As music becomes a deeper sensory adventure, so does branding. Companies are plugging into the perks of "sensory branding" by building tribes of brand enthusiasts through the emotional, experiential power of music and curated playlists that reflect the brand's personality. Learn more about Songza, the company behind the new sonic branding movement, and our first "On Branding" guest, Co-Founder and Chief Content Officer, Eric Davich, on Episode 01 of our show.