It's suddenly October, and if you haven't heard your first Christmas carol, it's only a matter of time. That first chorus of Rudolph is your wake up call – it's time to order your corporate gifts.
We get it. Company and client gifts can be more difficult than it should be! Food, office supplies, a Starbucks giftcard? You want to tell your clients and coworkers you appreciate them, but you don't want to over-complicate it. Luckily, we've put together a decision tree to help you decide. We've even included gifts at high and low price points to accommodate your budget.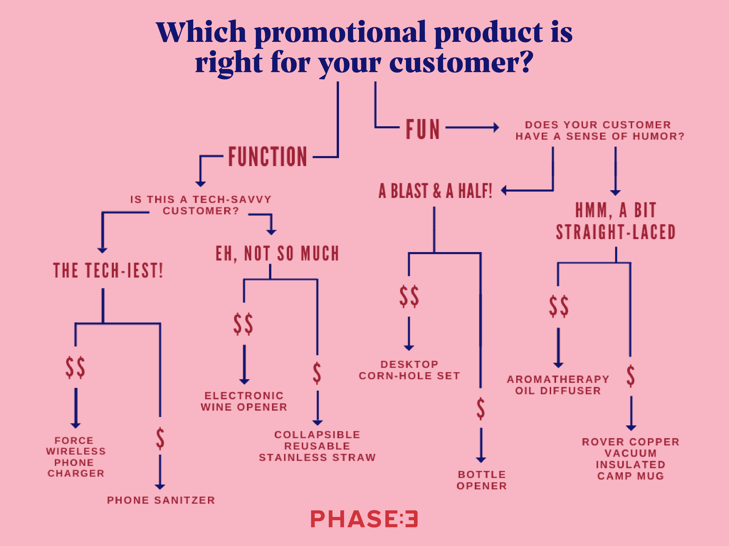 Phase 3 can provide a coordinated and curated selection of high-quality, on-trend items that align with your brand's personality and style. See anything you love? You can download our gift guide for more information.
Still stumped? Here are some suggestions to make everyone on your list think you hung the holiday moon.
FOR THE WINE ENTHUSIAST
Consider a customized cheese board and knife set, etched glasses, or a classy wine opener.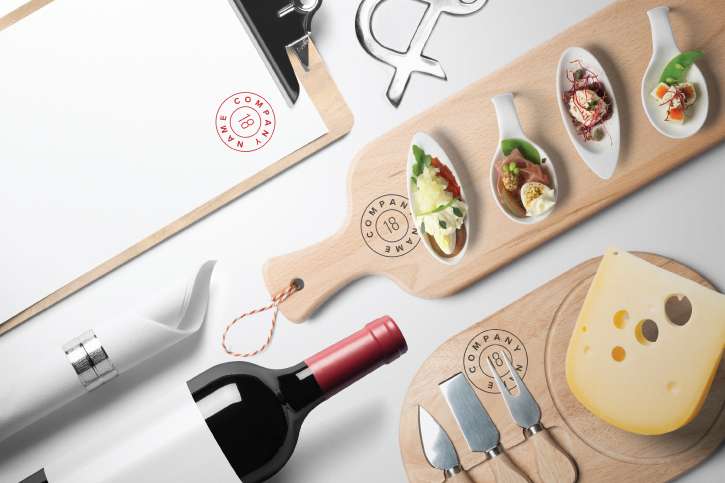 FOR THE FITNESS BUFF
Keep their workouts rocking with ear buds or a little drier with a customized towel.
KNOW ANY ROAD WARRIORS?
They may like a phone charger or power bank, a tote bag or a monogrammed portfolio. And let's not forget, everyone loves a high-end travel mug.
If you don't know much more about the lucky giftee, you can't go wrong with some upscale desk items – a pen, coffee mug or journal.
If you want more ideas or a quote on a personalized holiday gift to wow 'em, we're happy to help. Our business is making yours look good.