The holidays are fast approaching, and the time is right now to start thinking about employee and customer gifts. Do not wait. This year's supply chain issues will delay the production and delivery of all branded and promotional items orders. So, don't get caught empty-handed.
If you need some inspiration for this year's choices, this blog will offer you many options to consider. The best corporate gifts for employees and clients reflect your brand's relationship with the recipient. Anyone can give the ubiquitous tin of caramel cheese popcorn or a 'tower of treats', but that can seem pretty impersonal. How can your brand be more approachable, relatable, and creative? In other words, more human? Here are some great sources of inspiration.
Caroo, formerly known as SnackNation, is a subscription service that caters to businesses with on-site employees. They send year-round snacks from new or unique brands that can create water-cooler moments for your team. You can choose an existing gift box or create your own, complete with a personalized card. If social justice is important to your brand, Caroo donates meals to Feeding America for every gift delivered. They also partner with Pachama to offset carbon emissions on all domestic deliveries.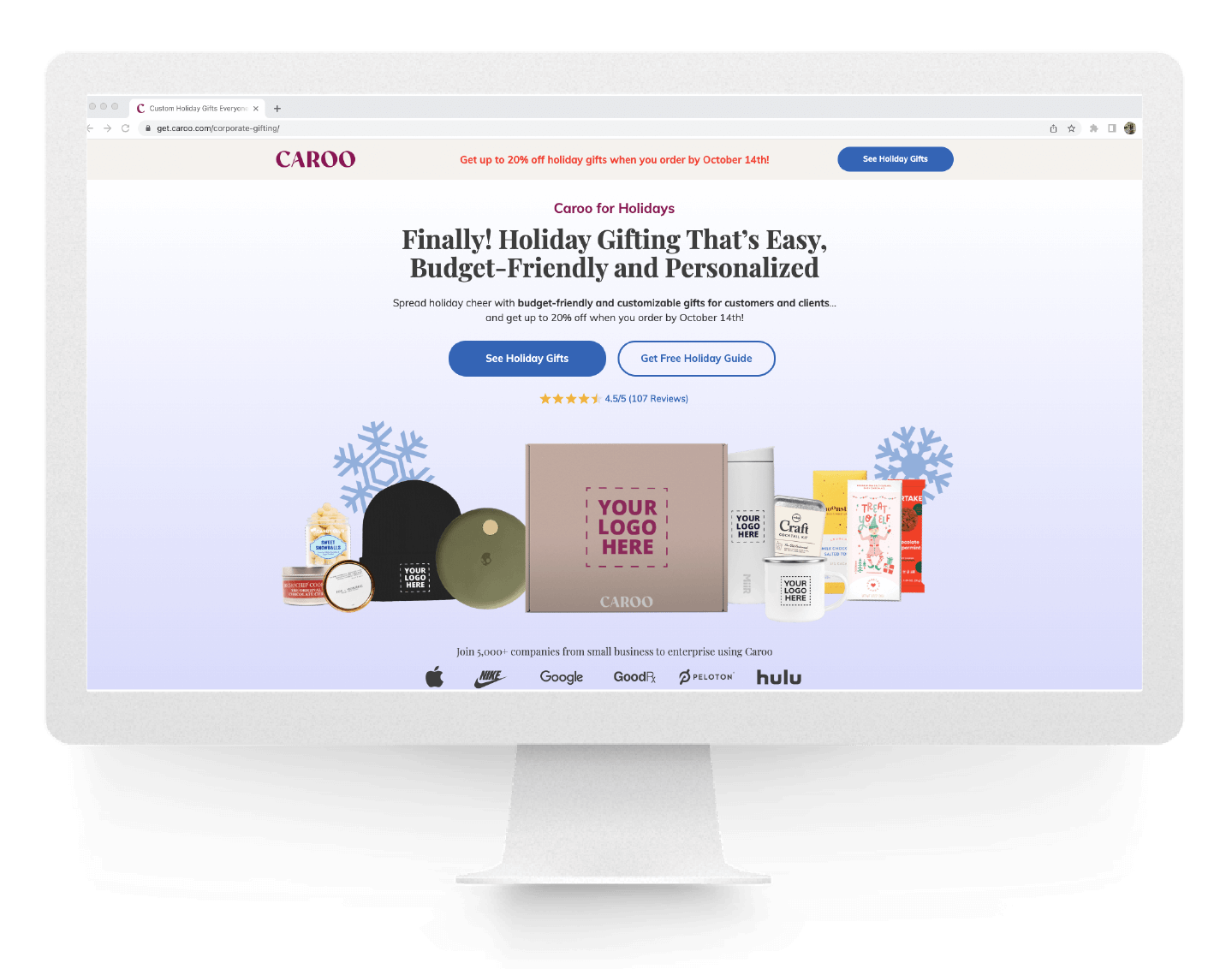 Uncommon Goods is a corporate gifting site that features the work of independent artists and designers. They also have an in-house design team that creates unique gifts. They promise that each gift "serves a purpose, solves a problem, stuns us with its beauty, is handmade, unusual, and makes us wonder, "Why hasn't anyone thought of this before?" In addition, they offer personal shoppers that will research and negotiate prices on gifts for your business. If you want an innovative custom corporate gift idea, Uncommon Goods also offers a new selection of digital products and experiences like tarot card readings, cocktail mixings, and bath bomb-making classes that allow for remote group participation or an individual online experience.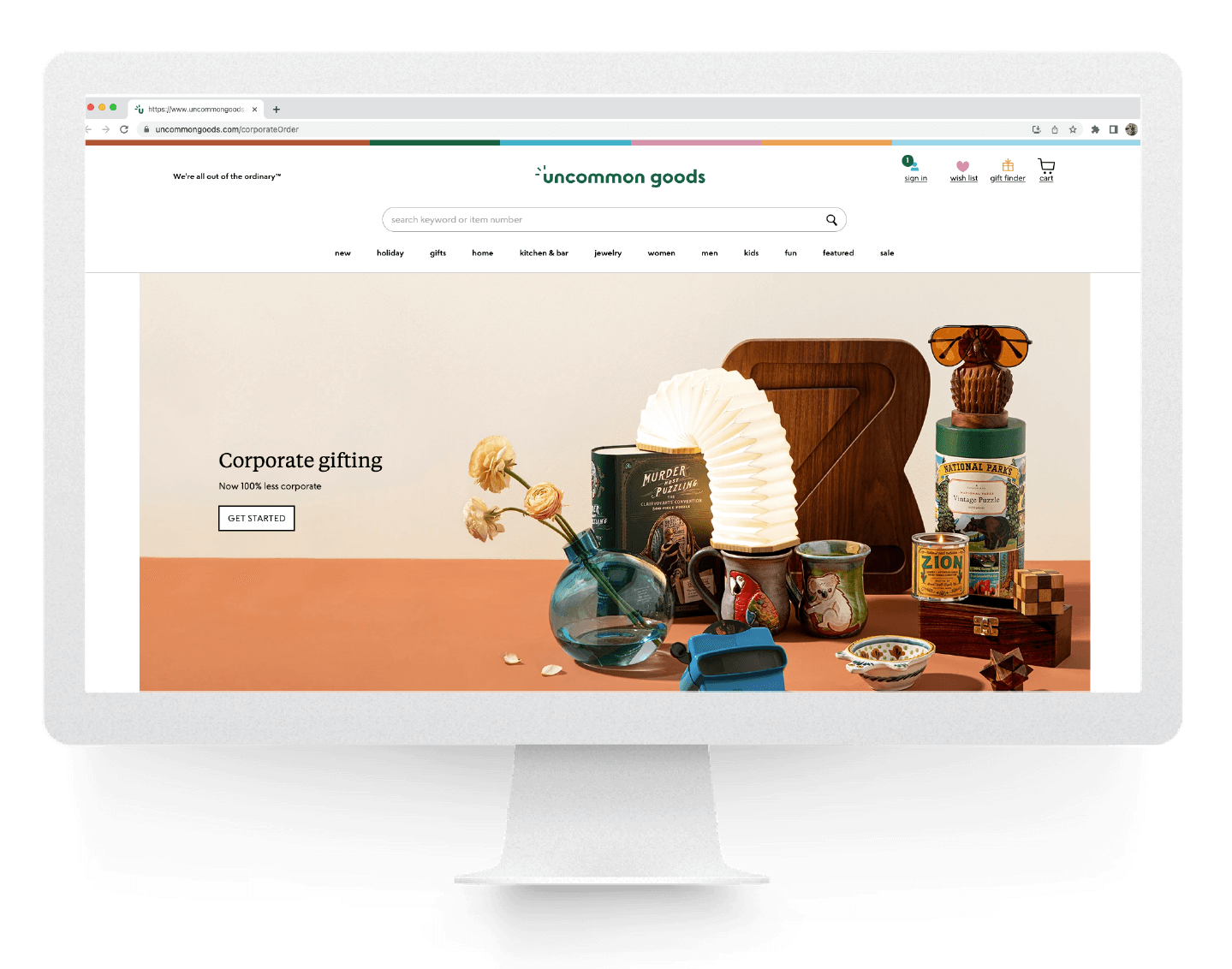 Many employees and customers today pay attention to how businesses give back to the community and the world. You can send the best possible message with custom corporate gifts that support marginalized communities and foster goodwill.
The mission of Packed with Purpose is to "create meaningful social impact while strengthening human connections." Their gifts are "crafted by purpose-driven organizations and represent an inspiring story of change." Their products uplift under-resourced women and others experiencing barriers to employment. They also support sustainable and eco-friendly products, including recyclable gift boxes. These types of gifts are perfect for your clients and employees if your brand's mission or values is to create positive change.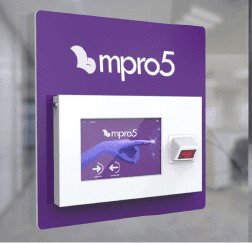 Highly curated and personalized gift boxes will be all the rage this holiday season. Whether you want to send one gift or many, you can choose from a list of themed and expertly curated options or build your own gift box for any occasion. You can customize the gifts, selecting from their many brand partners, as well as the box's color, packaging, and card with a handwritten note. Curated gift boxes are an excellent way to nurture important relationships by giving something very relevant to the recipient. It elevates the experience and deepens your connection. BoxFox is women-owned, BIPOC-owned and plants a tree for every box they send. So, you can check off the "feel-good" benefit as well.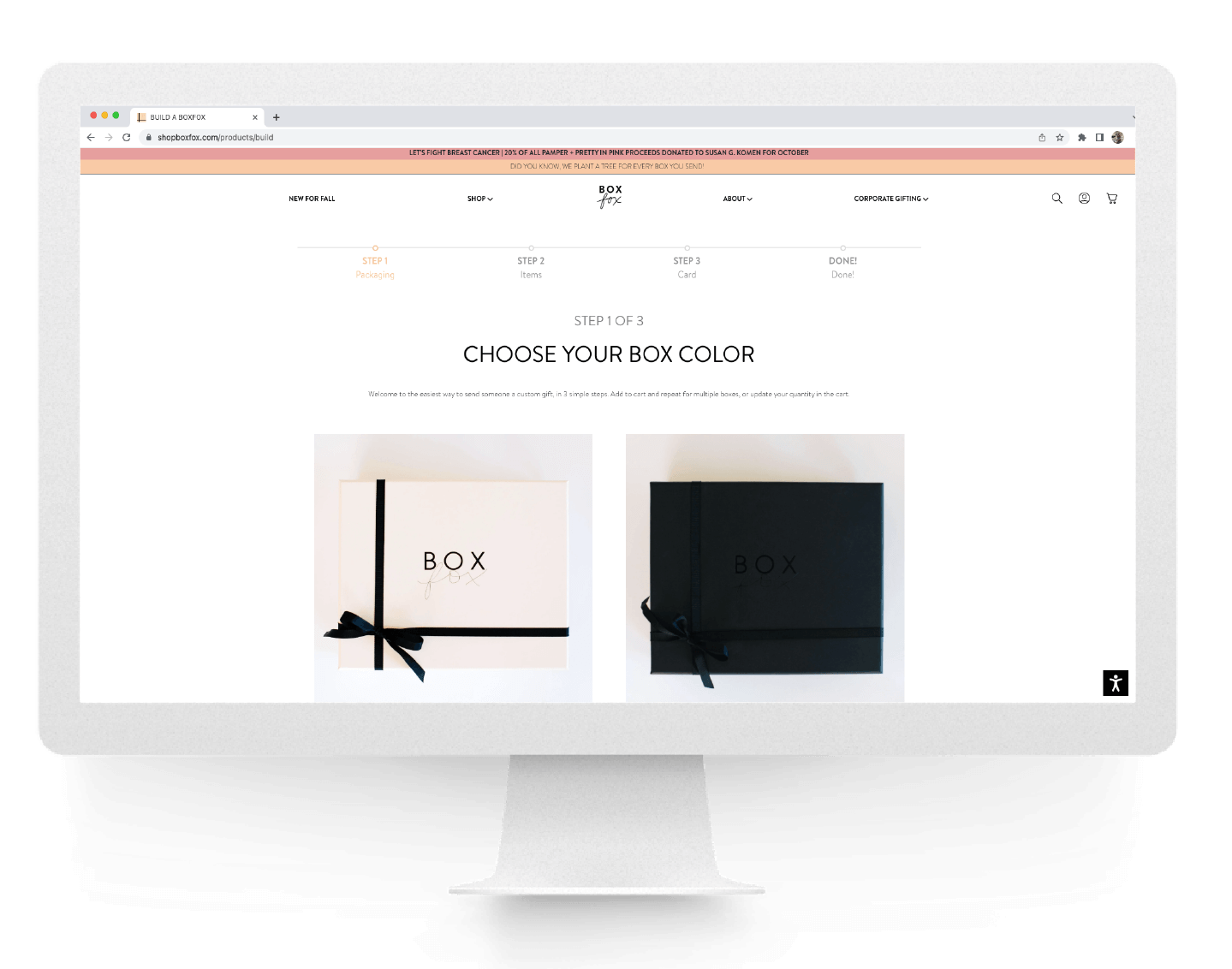 Experiences will be another important gifting trend this year. Mintel's Winter Holiday Shopping Report indicates that 66% of people between the ages of 25 and 34 think experiential gifts are better than tangible items. And they could make up a large part of your employees and clients.
Tinggly is a company specializing in curated travel experience gift boxes. They offer thousands of once-in-a-lifetime adventures and travel opportunities. Each recipient can book any experience within a certain value. Some examples include museum tickets, bungee jumping, food-tasting tours, or hotel stays. The gift boxes they send are fully customizable and branded. Tinggly's tagline is "Give stories, not stuff." Your employees and clients will love it.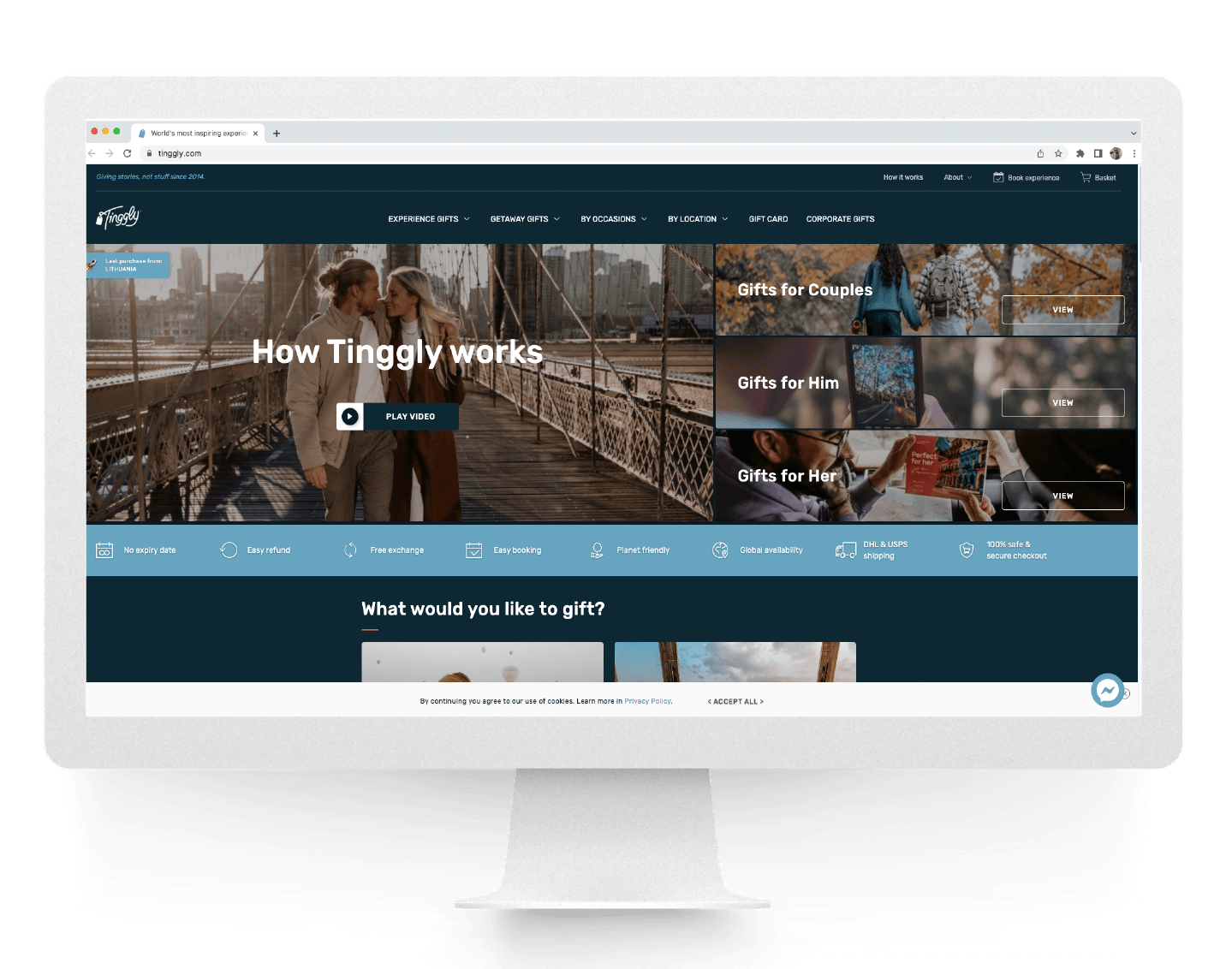 When in doubt, gift cards are a great option! Giftogram offers personalized digital or traditional gift cards from many brands, including Target, Amazon, Home Depot, GrubHub, and Apple. You can choose a pre-made design or upload a design you've created on their website. Then, add your company's logo and include a personal message. You can even automate the process, so customers and employees are sent gift cards on other occasions like birthdays. Also, if you've missed the shipping dates for all your other options, gift cards are a great last-minute option.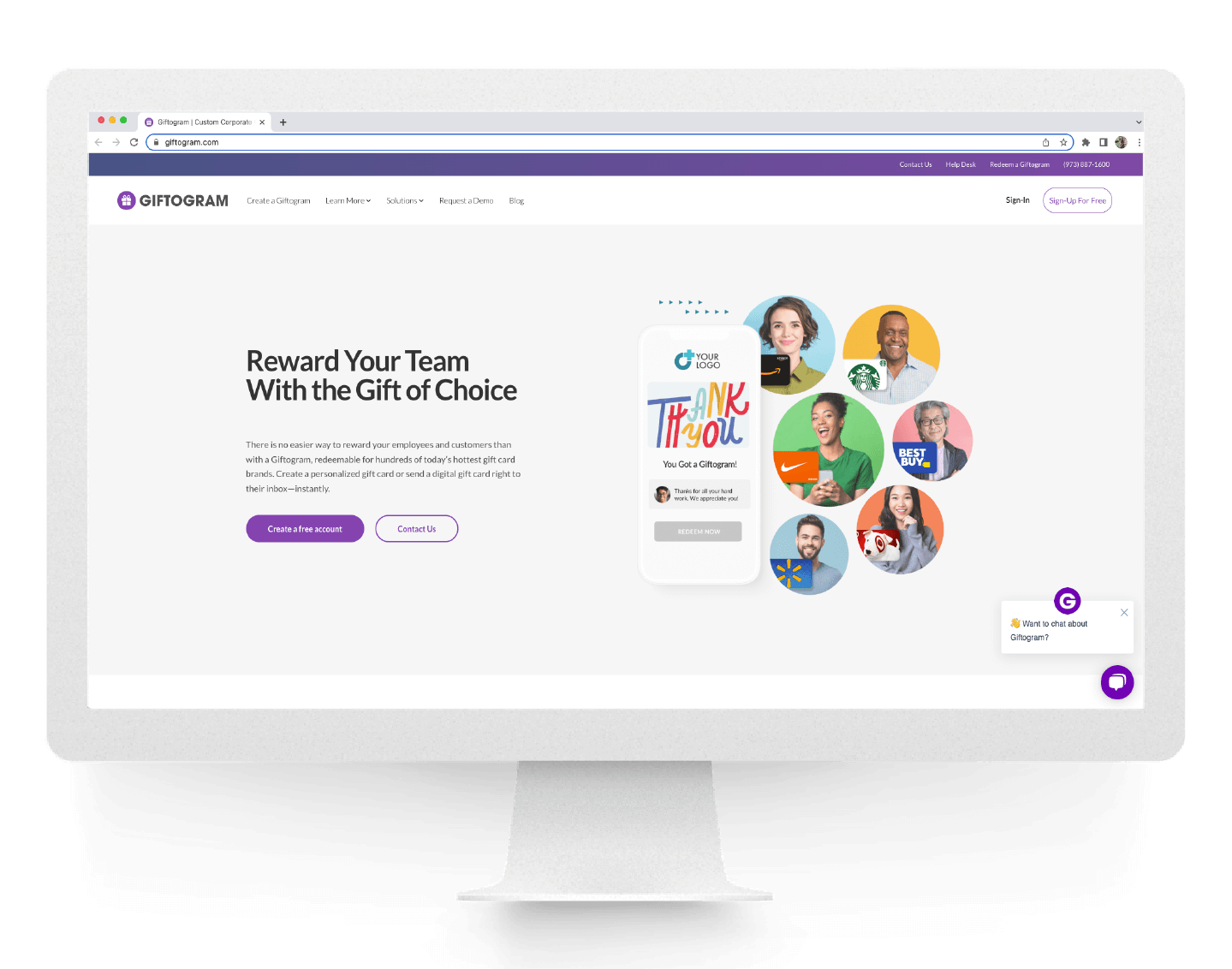 7.
Your Own Gifting Site
At the end of the day, the best custom corporate gift you can give your customers and employees is something they actually want. The only way to truly make that happen is through your own online gifting site. Sounds like a dream, right?
It's not just a dream. Phase 3 can work with you to develop a branded online custom gifting site. Want to see how? Read on to review a project we've recently been working on for one of our customers.
Cox Enterprises is a $20B company with over 50,000 employees. In recent years, Cox wanted to centralize their onboarding process to create a more consistent experience for both their remote and in-office workforce. To streamline their branded merchandise gifting process for employees, Phase 3 developed and launched an employee onboarding MediaLink site. On the site, new and returning employees can select one of several gift boxes containing branded merchandise and swag, whenever is most convenient for them. These curated kits contain either work or lifestyle-related products, a welcome book and a drinkware item. The MediaLink site works just like any other e-commerce website but without the payment function. Phase 3 curates, kits, warehouses, and distributes the gifts from our Atlanta, GA production facility and has distributed more than 7,000 employee welcome kits since the program began. And, by celebrating their new hires, Cox has experienced higher employee satisfaction and retention rates.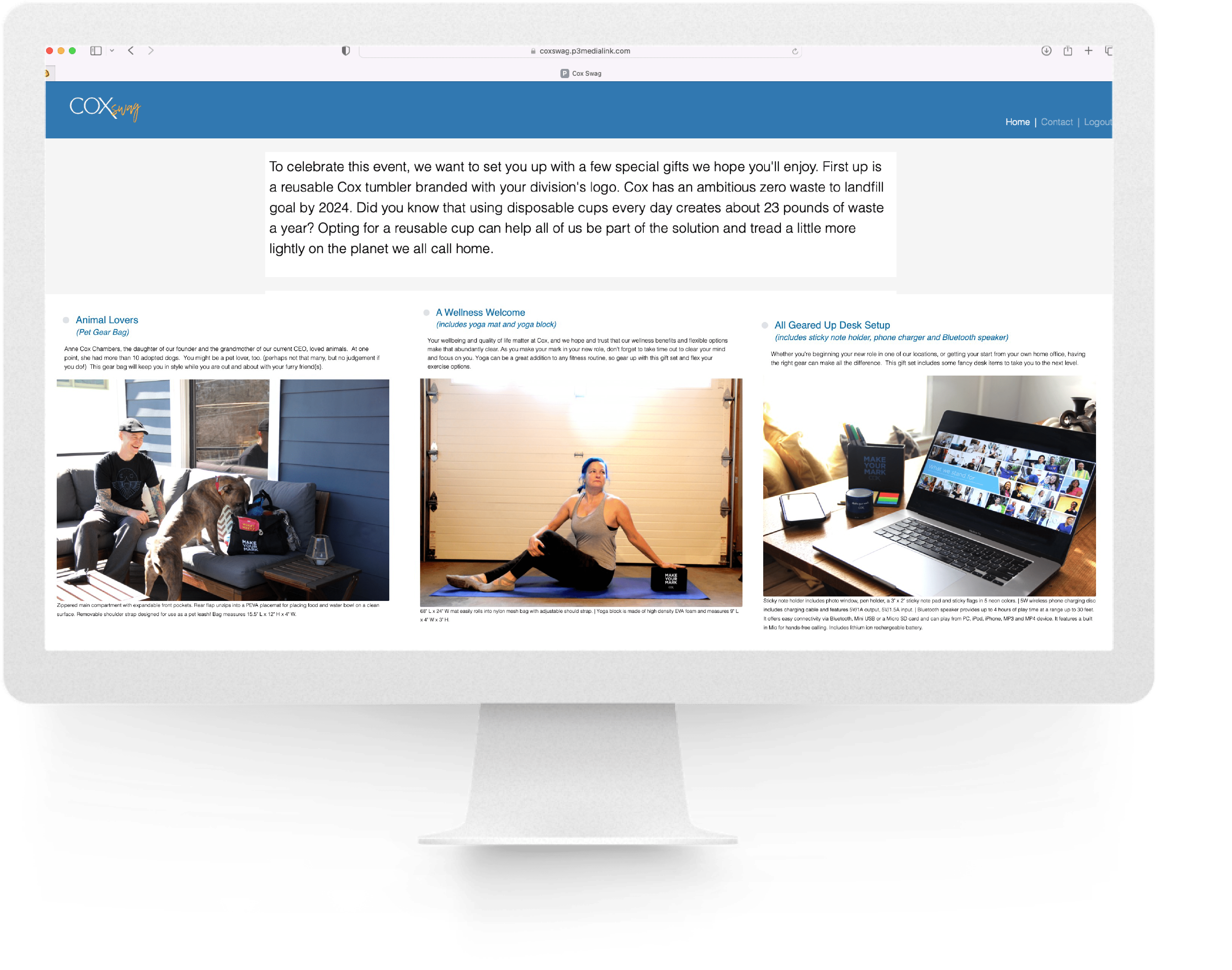 Another Phase 3 client recently came to us to support their bi-annual executive conference. Several hundred top executives would be attending the meeting and the company wanted to create a high-touch experience culminating in rewarding each with the perfect gift. Our experts at Phase 3 took this challenge to heart and devised the ideal solution, with special touches such as:
Mailing a "Know Before You Go" package to each attendee, including branded luggage tags

Provided branded hotel key card sleeves and a personalized water bottles to each executive at check-in. Providing reusable bottles supported their corporate sustainability initiatives by reducing the use of disposable water bottles.

Dressed the show staff with branded Converse® Chuck Taylors and t-shirts for easy identification.

Coordinated room drops with a different item each night, including branded Vuori jackets, a best-selling book with a custom belly band and branded t-shirts, each with a personalized note.

Curated gift options such as high-end branded jackets, watches, luggage pieces and leather goods, for the executives' thank you gifts. We also ensured that a sample of each item was on-site so each attendee could view and touch the items before making their selection.

Created a custom gifting site, utilizing MediaLink, where each attendee was directed to make their gift selection and provide shipping details.

Produced engaging graphics and props such as guitar tags, band posters and album covers, to be used in various activities during the conference.
As a result, each executive felt appreciated and more engaged with the company and its purpose. The conference and the exclusive gift portal were a complete success. If you are looking for a premiere gifting solution for your clients or employees, Phase 3 has the experience and the know-how to get the job done. Please reach out to your account manager or contact us to learn more.