To so many people in so many places.
ABM, a longtime Phase 3 client, is a facilities management services company that focuses on being a source of reliable people and services that improve the spaces and places that matter most to their clients. We previously had the opportunity to create the Make a Difference campaign for ABM where we developed an employer brand platform that aligns its internal culture with its purpose, vision and mission, and raises the service bar among its employees.
This time, ABM came to Phase 3 to create an engaging book that tells their full brand story - who they are, what they are about and what their company culture of "Make a Difference" means to their employees and the impact that can have on customers.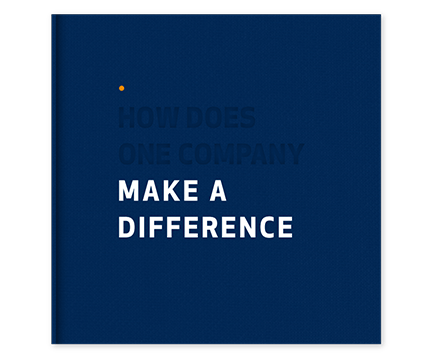 They wanted the piece to function more like a coffee table book, rather than a corporate brochure, that could be found in the lobby or given to prospective clients and investors, so our creative team was excited to take this project from start to finish, bringing the story to life and digging into all the tactile details like the paper and specialty processes that would make the biggest impact.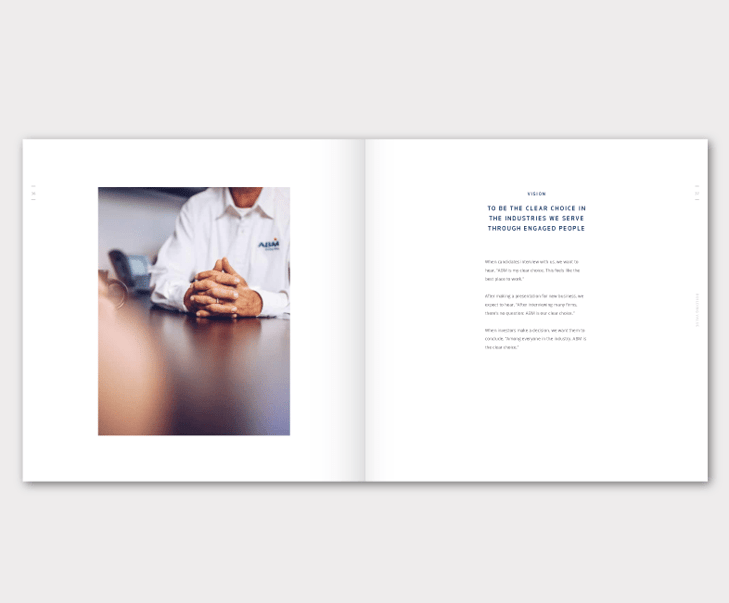 The book presented an opportunity to succinctly tell their overarching story and industry group offerings in one place. It was also very important to ABM that the book demonstrated the what "Make a Difference" actually means, sharing stories and how that mission impacts their approach.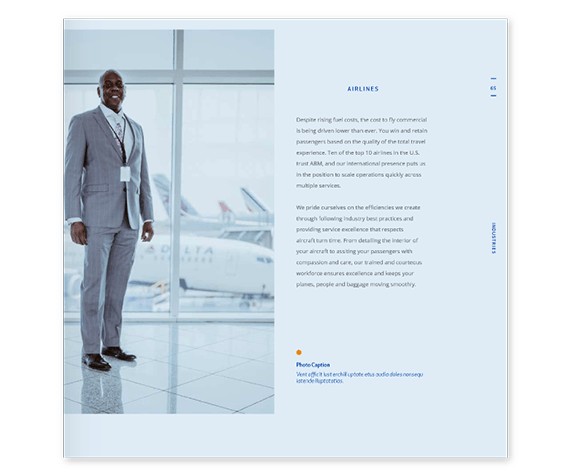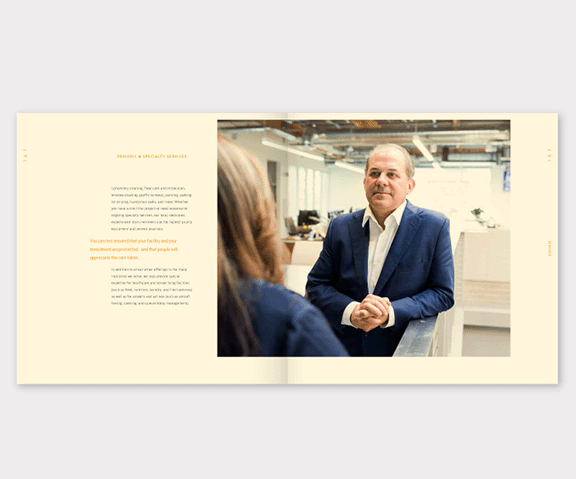 The final piece is a perfect bound book with a debossed cover, and it is printed on Mohawk paper.
---
Phase 3 can create and print impactful brand pieces for your company. Reach out to us for your next project.