Energizing a sales conference with a powerful, creative theme - from ideation to execution.
Longtime client Cox Media represents numerous radio and TV stations in ten major markets across the United States. With a national sales team event on the horizon, Cox selected Phase 3 to conceive and execute a fresh new theme for their bi-annual conference, where hundreds of sales reps from around the country gather in Atlanta to share their successes, learn leadership skills and find inspiration for the upcoming year.
Cox Media gave the Phase 3 team a single, open direction: "Future," which helped to frame the numerous talks to be given at the event. The Phase 3 team took this simple guidance and began ideating and exploring, quickly building up several potential themes to present to the client for further exploration. In the spirit of hope, exploration, and building on the promise of new technology to deliver brighter tomorrows, the name "X19" was selected to denote that this year would be transformational for the Cox Media team and their clients.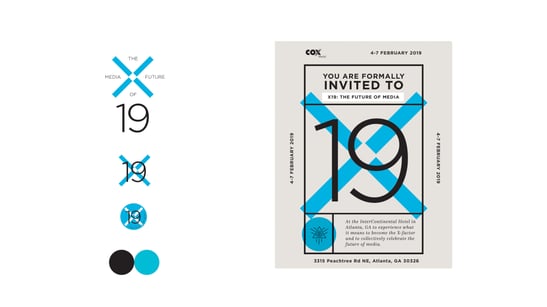 Phase 3 then delivered a complete visual identity for the new theme, realized as an event logo, invitations, email templates, presentation decks, event programs, and even event décor ideas, name badges and wayfinding signage.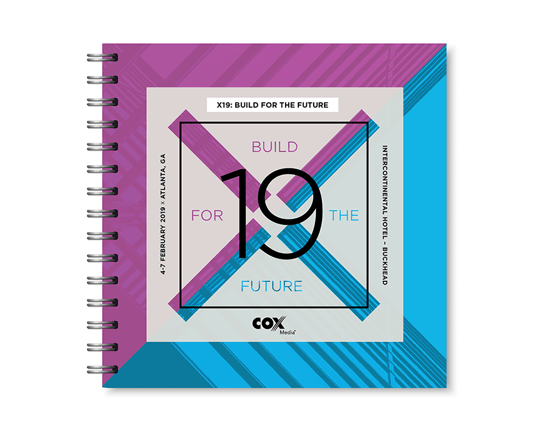 Meanwhile, the Phase 3 PR team conceived and coordinated multiple on-theme activations, and the team was on-site throughout the conference, ensuring perfect execution of activities and plenty of opportunities for free media promotion. User participation was high with event hashtags readily embraced for sharing on social platforms.
The event saw significant engagement on social media, with over 195,800 impressions across all platforms and 174 User-Generated Posts from 101 Discrete Event Users. The #X19 and #TheXFactorIs hashtags were mentioned 137 times.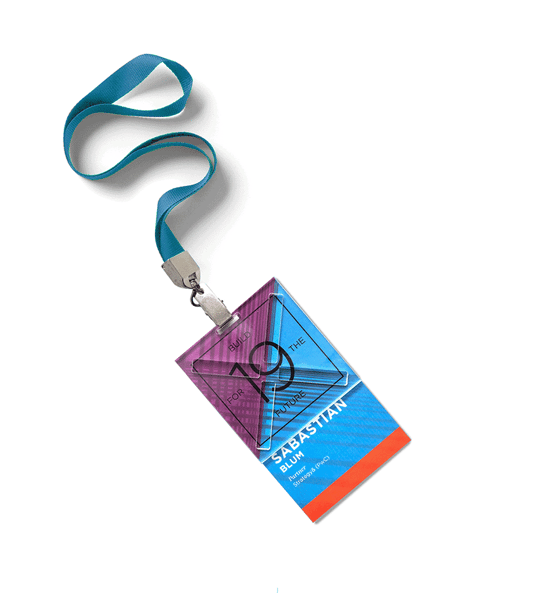 Phase 3 was even able to help Cox Media bring the theme to life by executing the attendee name badges including a fun 3 dimensional acrylic piece with the X19 identity "X" cut out, impactful event signage, table center pieces, branded attendee giveaways, a heavy-duty bound program book and more.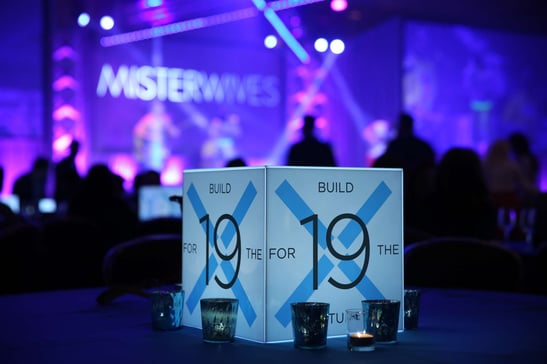 All in all, the event was a resounding success for Cox Media - and included a rockin' performance by indie pop band Misterwives to boot!
---
Powerful themes bring people together. Phase 3 can develop your complete event, conference and trade show experience - let us know how we can help!