Bringing authentic flavors from Texas and Louisiana right to downtown Atlanta!
Dos Bocas is a new dining concept by Legacy Ventures, right across from the Georgia Aquarium and Centennial Park, where diners can experience everything from Muffulettas to Campechanas and enjoy beverages like Sazeracs and Margaritas. This celebration of Cajun and Tex-Mex cuisines is something totally new, and Phase 3 was selected to give the concept its first marketing legs with positioning, key messaging and a brand story video where the owners tell the story of the road trip that inspired their menu.
Thanks to skillful editing, fun animations, and a focus on the sizzle, Phase 3's Creative Director, Rich Guglielmo, worked with our videographer and animator to help bring the flavor to life on the small screen. Now Dos Bocas has a high-impact video asset in their marketing arsenal that's as spicy as their fare, and downtown visitors and workers have a new favorite place to eat. Check it out here:
In addition to the creative, the Phase 3 PR team engaged with Legacy Ventures six months prior to the restaurant opening to develop a public relations plan. The full plan included building out the restaurant's press kit, the pitch strategy, top media targets and influencer engagement.

To begin work, the team drafted an announcement press release, including full detail of the concept's origin and teasing the new menu that secured an exclusive announcement with Eater Atlanta. We also garnered coverage on "anticipated opening" lists, first look pieces and interviews with the Dos Bocas team.
A pre-opening media tour of the space to offer first looks caught the attention of CNN, CBS 46 and Atlanta Eats. Once the opening date and menu were confirmed, we secured an exclusive with The Atlanta Journal-Constitution and placements with Eater Atlanta, Thrillist and Fox Good Day Atlanta.

We concluded the opening campaign by organizing a grand opening event with over 130 attendees, members of the media and corporate VIPs.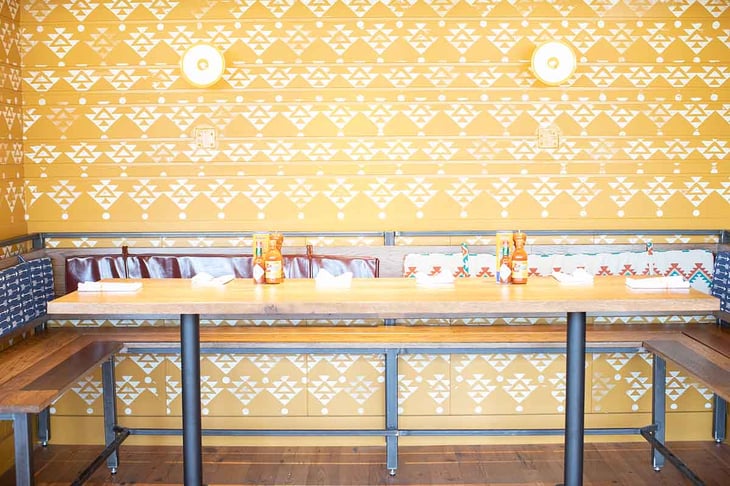 Next time you're in downtown Atlanta be sure to stop into Dos Bocas for a truly unique dining experience!
---
Are you looking for an integrated agency services partner to help launch your next lifestyle concept? Phase 3's team of savvy creative, marketing, digital and public relations experts are here to help.