Your business is unique. Your products are one-of-a-kind. You are proud of the brand you've built. So, why would you use cookie-cutter displays, environmental assets, event materials, or other large-format marketing materials? Will your customers recognize your brand on run-of-the-mill shelving? Or is a stand-out display more brand appropriate?
What is Fabrication?
Your unique brand calls for custom fabrication. What does that mean?. First, it entails finding a marketing partner that can collaborate with you on marketing displays, event assets, and other activation materials that are customized, brand-right, and highly interactive. Second, it means choosing materials and finishes that enhance your brand, even if they are not standard display materials. Third, it requires finding artists and creators inspired by your brand vision and who understand how marketing and sales work. Finally, it means trusting a partner to install your vision on time and on budget. Not every sign, display, or print company can design, create, build and install these kinds of custom projects, but Phase 3 can.
Phase 3's Custom Process
Phase 3 is known for custom displays and other large-scale activations that deliver results. Our team loves thinking outside of the box for clients. The crazier, the better! Anyone can do milk crate displays. We specialize in the imaginative, never-seen-before stuff, like using the back of a Volkswagen van as a retail window display. We love combining unique materials and finishes to create something memorable and engaging.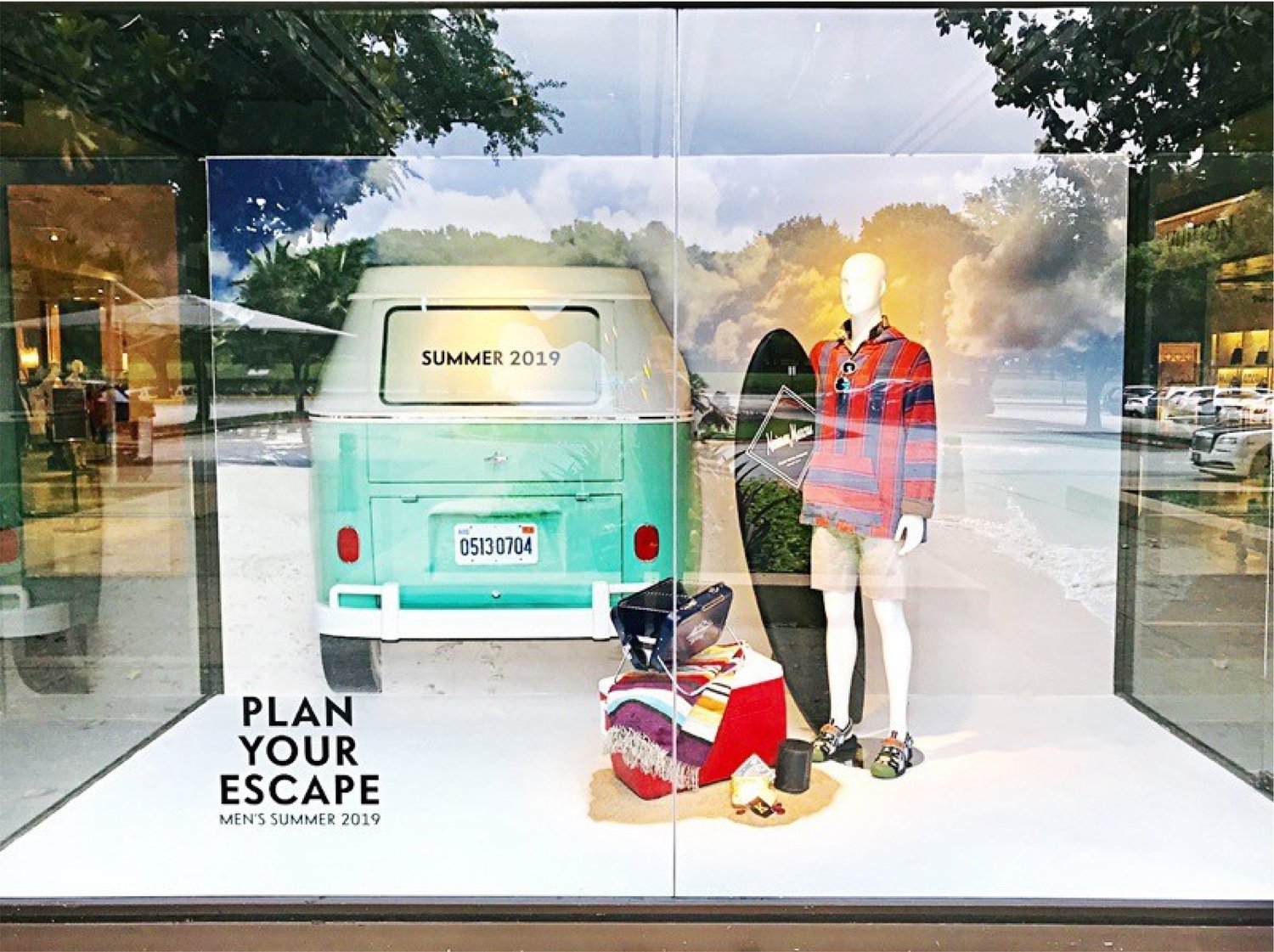 We will walk alongside your team from start to finish in a fabrication project. First, we want to understand your business and marketing goals for the project and your budget. Then, we'll brainstorm with your marketing team to come up with a strategy that will deliver show-stopping impact. Got a great idea? Terrific! Let's find the best way to get it done. Not sure what you should do? We love the challenge! Let's create an idea that puts your brand on the map in a way that's never been done before.
We'll design and prototype our ideas so your team can see our vision in real life. We'll source innovative substrates, materials, and finishes for the job. We have a full paint booth, a woodshop, fabric printers, and other in-house resources so we are uniquely set up to fabricate displays of almost any kind. We also partner with other contractors for lighting, sound, and further refinements when needed. Once you've decided on a design and strategy, we'll find the best artisans and fabricators to build your display. When the displays are ready, we'll install them to your specifications. This execution phase is crucial. We will not leave anything to chance. Our team is expert at considering all the possible details of an installation, from weather to weight. We'll find the trouble spots before they become an issue. Our consultative process ensures you receive the custom fabrication projects you ask for at your planned budget.
Case Studies and Examples
Here are a couple of recent fabrication projects our team has completed. First, the team created a winter wonderland display for Neiman Marcus in Dallas. We repurposed and branded an actual ski gondola to be sturdy enough for customers to take selfies in, designed and printed the full-color murals, sourced the "snow" and props, and installed the entire display, ensuring the product was center stage.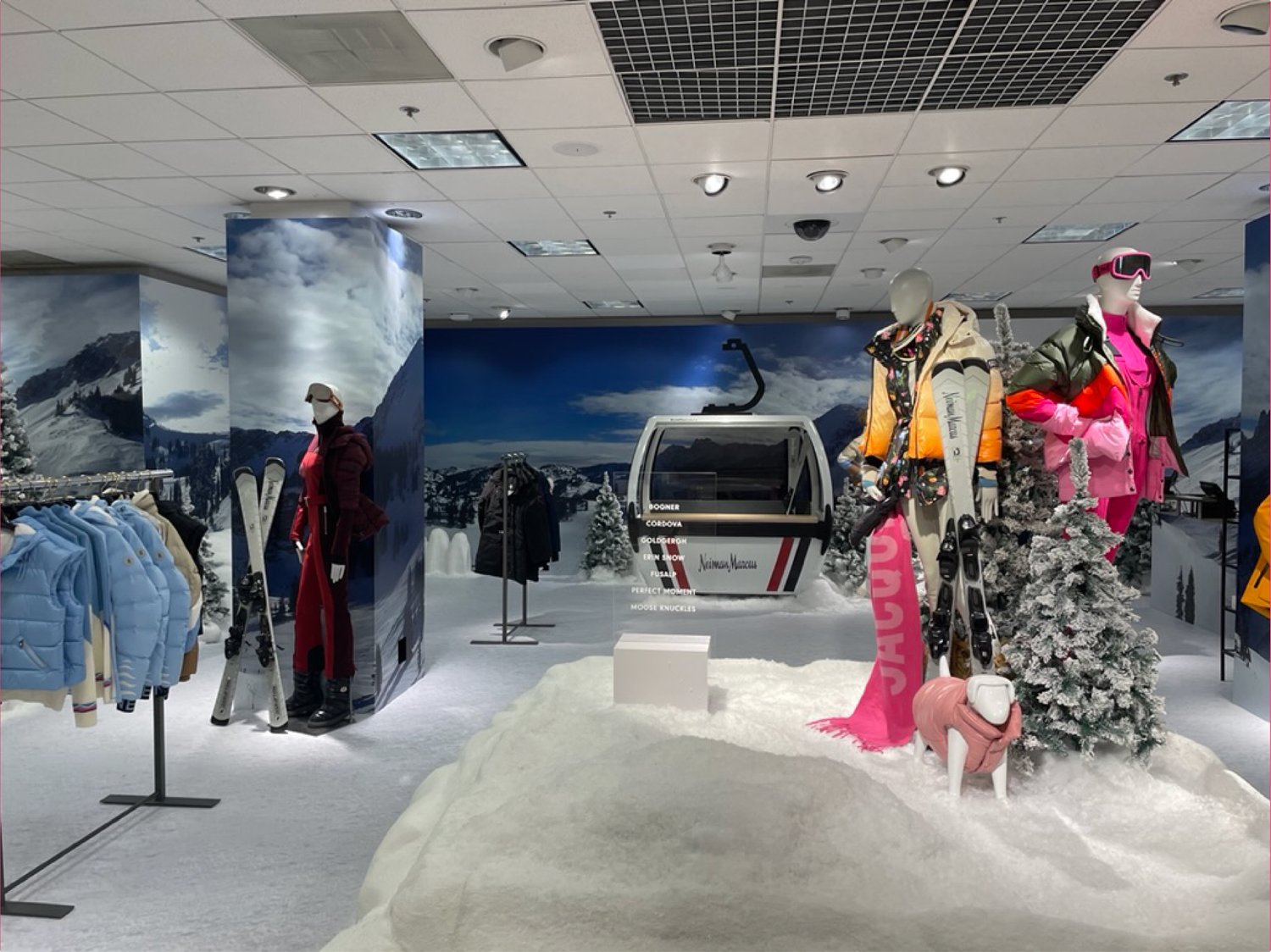 We love customizing everyday objects and images and repurposing them into innovative displays. For example, custom surfboards become shelving units for Hari Mari in their flagship store. You can read more about this custom display package in our recent blog on retail displays.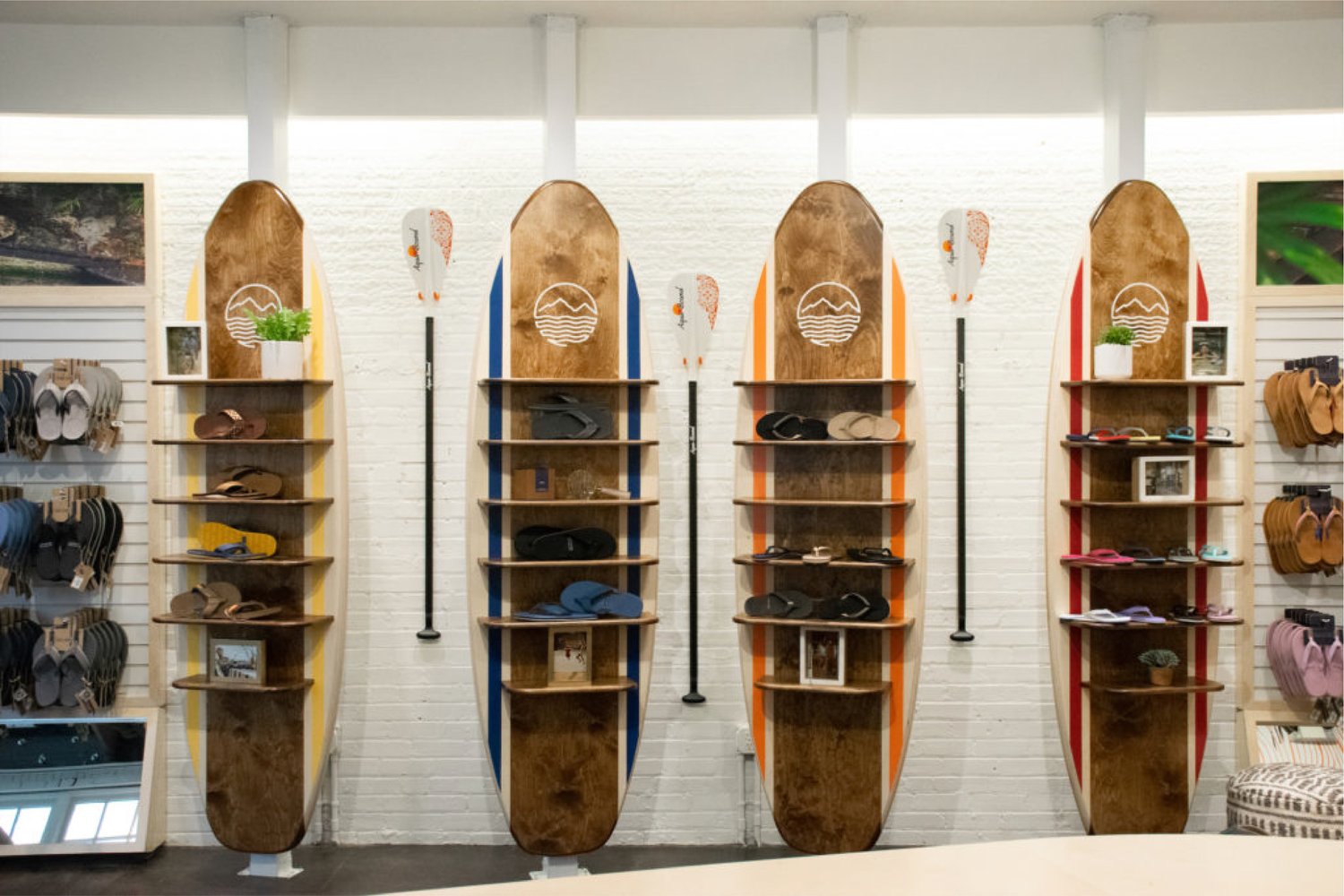 These days, the sky's the limit regarding custom displays and large-scale fabrications. There is no need to use anything off the shelf or standard when you collaborate with our innovative design team at Phase 3.
One Important Detail
However, there is one thing to remember when embarking on a custom fabrication project. It's important to understand that you are creating a one-of-a-kind art installation. While it may be easy to visualize and quick to design on paper, creating actual art takes time. Make sure to plan for a custom build time, so your installation is crafted the way you envisioned. Also, prepare for extra installation time, just in case. You will be much happier with the results when you and your installation team are not rushed.
Having a partner like Phase 3 in your corner will help you navigate the nuances of custom fabrication projects. We can guide you through the process from beginning to end, save you time and money by helping you avoid common obstacles and pitfalls, and get you the engagement and results you need. Best of all, we'll create a unique and memorable activation that will be the talk of the town.