We've all heard the saying "you can't be all things to all people," so why do we still try to accomplish that in our businesses?
When it comes to real estate marketing, it's imperative to set your property apart from the competition, especially when the development is in a fast-growing neighborhood. In a market where every new development is offering similar floor plans, lease rates and amenities, how exactly do you make yours stand out? By understanding your buyers and their needs, and then representing those buyers as personas.
---
WHAT ARE PERSONAS?
Personas are generalized representations of your buyers: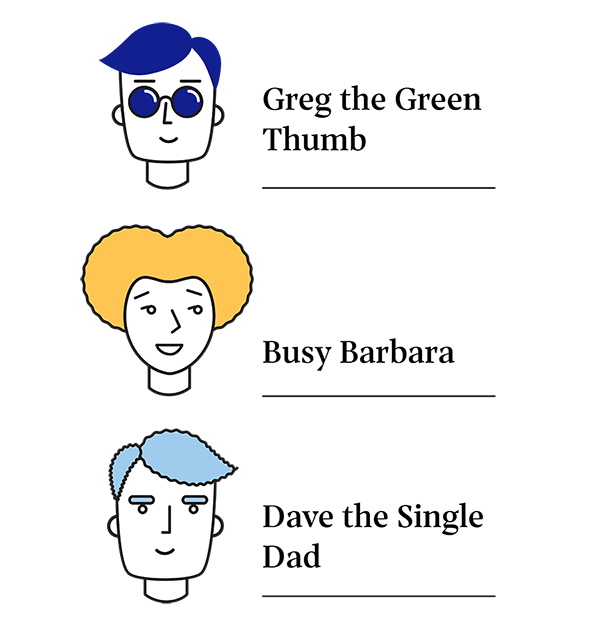 Buyer personas provide a clear snapshot of who your customers are, allowing you to specifically target and pitch to these groups, as well as tailor your marketing materials to reflect their values. By utilizing various personas to develop targeted campaigns, you're able to differentiate your property and cater your efforts towards those most likely to buy.
So, how do you create these personas? Traditionally, it's done through interviewing previous customers, but this isn't a possibility when marketing a new property. Assuming your property is still in the development phase and construction hasn't begun, you don't exactly have any customers yet. While this may appear a challenge, it's actually an excellent opportunity to establish your target market and give direction to your strategy.
The overarching question is: "Who do I envision living in my community?" The answer is found by asking more specific and personal questions that get at the essence of their character, such as, What do they drink? or What's their family like? or Where do they work?
---
Now, before you pull out your notepad and start furiously scribbling notes, here's a worksheet we created to help guide your journey to building personas: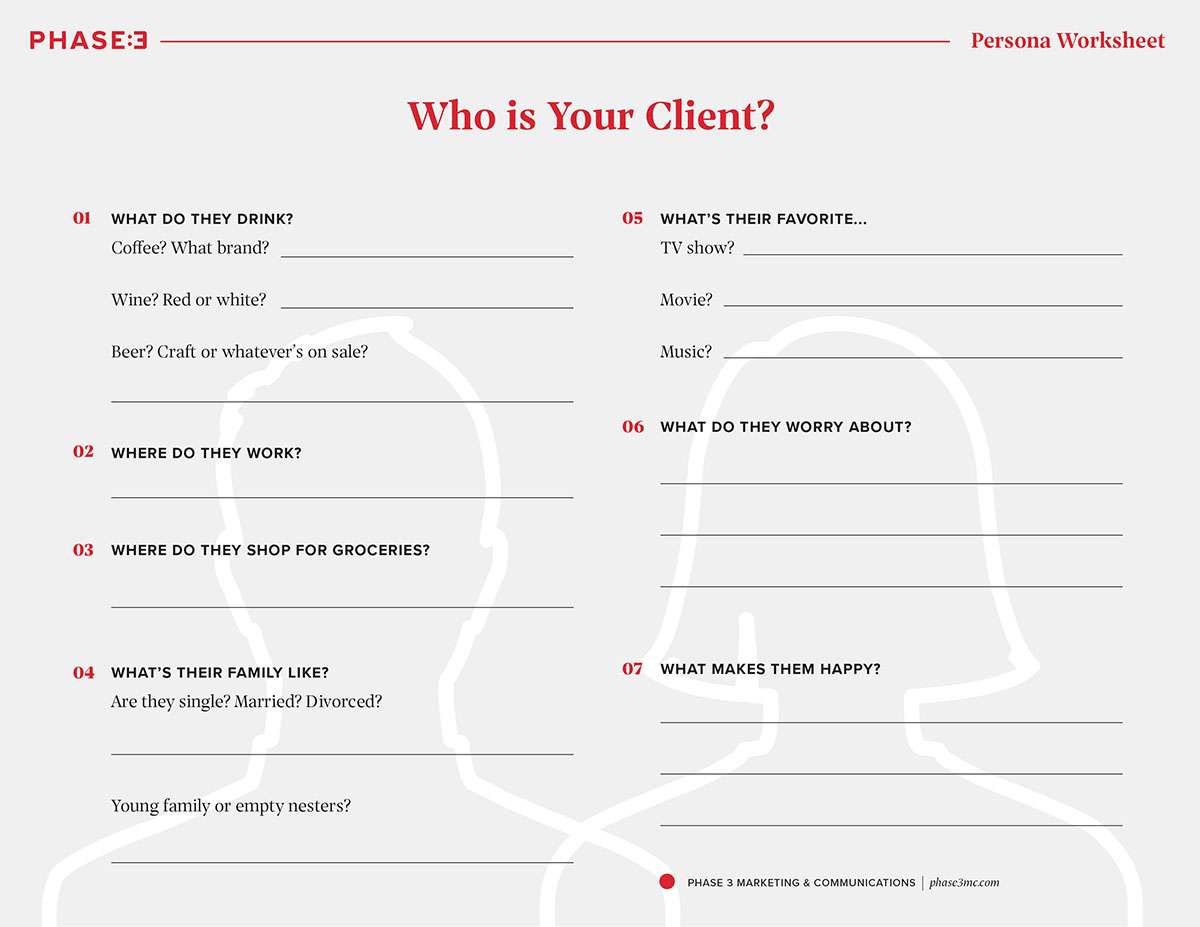 ---
Overall, the goal is to get as specific as possible. Developing a crystal-clear profile of who your buyer is going to be is how you're going to understand how to effectively differentiate your property. This is what will separate your development from the one next door—you know, the one with the fence wrap featuring the stereotypical photograph of the smiling woman drinking coffee and carrying a shopping bag.
WHAT'S NEXT?
With your buyer personas in mind, the next step is to figure out what it is about your community that will appeal to these groups. They want to know why they should buy from you versus the building next door, and it's your job to give the answer before they even ask. Is it an internal business center that allows Busy Barbara a quiet place to work away from the office? Is it a building-wide composting program that will amaze Greg the Green Thumb? Is it a children's playground to let Dave the Single-Dad have quality time with his daughter without traveling far from home?
Whatever your answer, it's crucial that all of your marketing materials targeting those groups reflect it. Your prospects should be able to see a very clear image of themselves and the things that matter most to them in your communications so that they just have to say, Yes! This is the place for me.
Creating buyer personas for real estate is a daunting process, but fortunately our team has the skills, experience, and tools to support your marketing and sales teams with professional persona development.
---
Interested in putting personas to work for your new property, but don't know where to start or don't have the time? Phase 3 is here to help.