Introducing a new era for a cornerstone development.
The Shops Buckhead Atlanta, a luxury retail district in the iconic Atlanta neighborhood, was purchased by Jamestown Properties in July 2019. Jamestown has big plans for the property, and the holiday season was the perfect opportunity to start introducing the new visual brand elements to the community.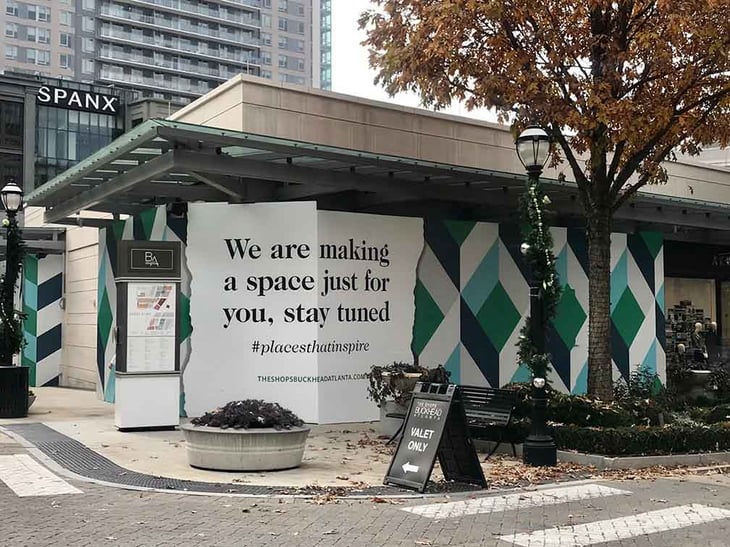 Working closely with the Jamestown marketing, operations and facilities teams, Phase 3 printed and installed 40 light pole banners with new, heavy-duty spring bracket light pole hardware and mesh vinyl graphics, various way-finding graphics for the district's parking garage entrances using window perf and 3M premium adhesive vinyl, as well as 2,400 square feet of new construction barricade graphics using 3M premium adhesive vinyl.
Additionally, Phase 3 printed and installed 6 new static directory kiosks as well as display window graphics advertising the property's onsite holiday programming, again using 3M premium adhesive vinyl.
Scroll through to check it out!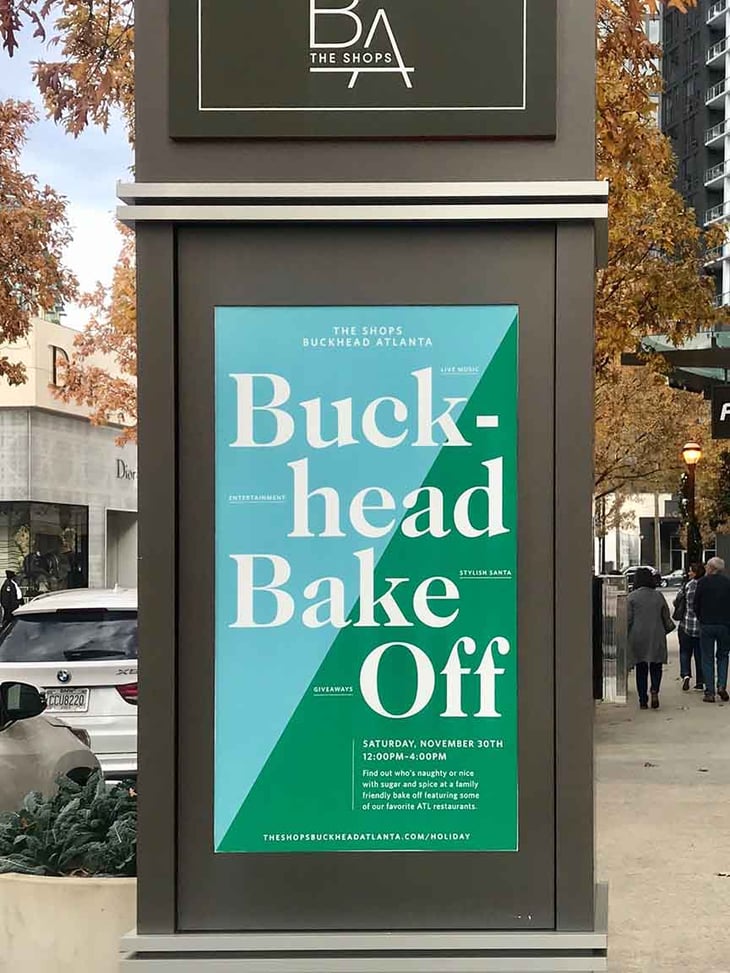 Static Directory Kiosk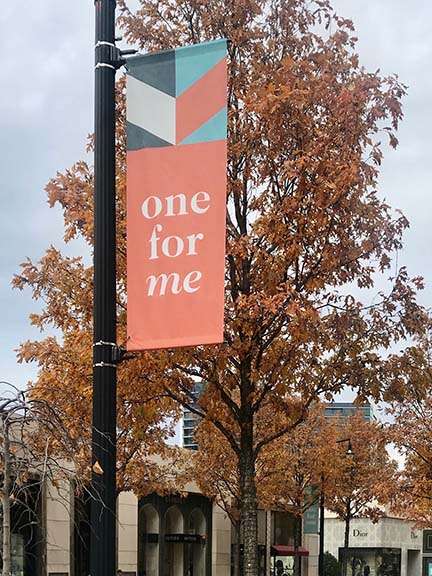 Light Pole Banner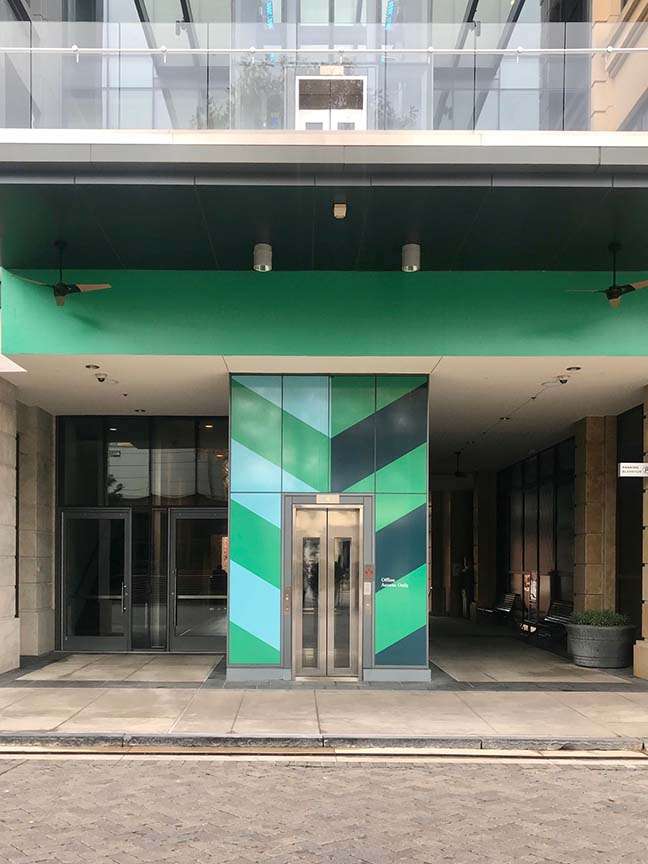 Parking Garage Elevator Graphics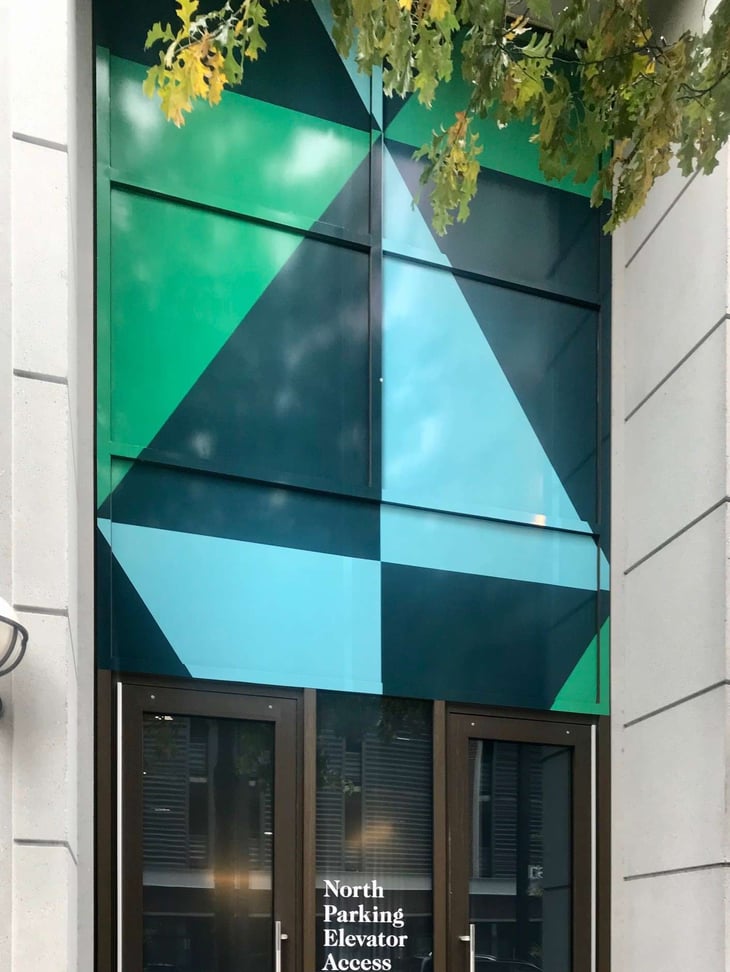 Window Graphics
Environmental graphics, construction signage and way-finding signage packages are just a few ways Phase 3 can help our real estate clients drive awareness and foot traffic.
Looking for a creative way to grab the community's attention? Let us know how we can help!
---