It's no question the pandemic has affected every industry - and every person - this last year. How has it really impacted the marketing, social media and PR industries - and what does the future look like for all three of these? It is something we know we're asking ourselves every day, so we sat down with Dave Randolph, Senior Vice President of Agency Services, to dive deep into his thoughts.
Overall - how do you think the pandemic has impacted marketing strategies?
"With the change in people's work schedules throughout the pandemic, the media channels where you are more likely to reach people have changed. Some mediums such as outdoor signage, public transport, billboards and terrestrial radio just do not work as well as they used to, because people aren't commuting to work anymore. Digital media has become more important than ever; you just have to know where exactly to target specific groups of people and with what messages. As an industry, we have had to change marketing techniques from how we used to do things prior to the onset of COVID-19."
What has the pandemic taught us about pivoting in relation to marketing?
"The effects of COVID-19 have spotlighted the need to be flexible - creative strategies and platforms have needed to change. At Phase 3, we do a lot of retail and hospitality type-marketing along with B2B, and we have needed to adapt and create new strategies to effectively reach target audiences in this type of work. As a simple example: photography. We have to shoot new photography for websites, social channels and promotion, showing people wearing masks, to demonstrate necessary safety measures are in place, and to present more relatable content for viewers. The same goes for showing sensitivity toward social distancing and no large, group gatherings - old images must be swapped out for new, more relatable content. This requires not only forward-thinking, but also working together to get this content created and disseminated quickly."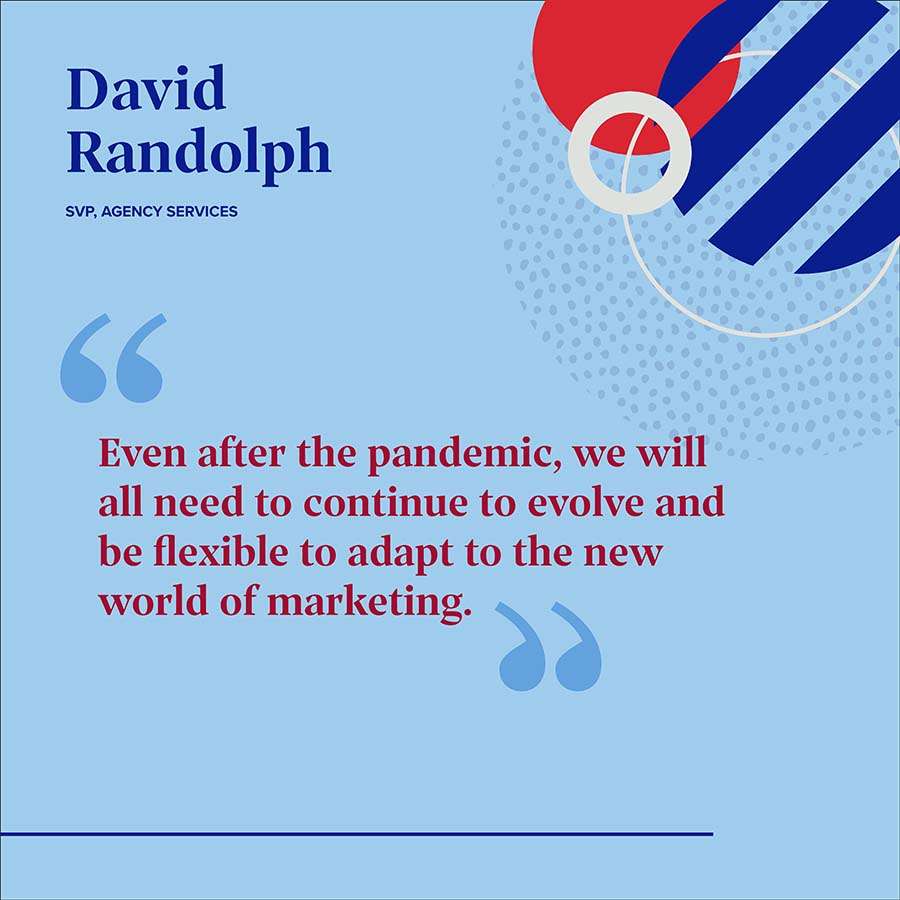 What role has social media played for companies throughout the last year and what is the importance of social media marketing moving forward?
"Over the last year, B2B marketing through social media has shown to be very challenging. For example, it is hard to find audiences that are B2B on Facebook, so if that is your method for reaching people, there will be a huge amount of waste. Desktop use has become even more important than mobile over the last 12 months because of the new nature of work in a COVID world - people are on their computers for longer periods of time and at various points throughout the day since they are working from home. This shift from primarily mobile media consumption to desktop has translated to changes in the way you have to market through social media. Now, you must pay more attention to the device people are using when looking at social media to target the right groups of people. You must be conscious of video formatting and orientation, so that it will be best represented on the device that the viewer is using. Attention to small details and logistics are key to social media now and in the future."
Do you still think that public relations and marketing are as important for business as it was pre-pandemic? Why or why not?
"Marketing is just as important as ever because there is no real mass advertising anymore. There is no longer a way to reach a giant group of people through just one channel. Instead, you target specific audiences through different channels and with different messaging techniques. Marketing is more technical and challenging than ever before, but it is just as crucial - it's imperative to create brand awareness and demand. There needs to be a destination for people to find more information, a promotion to get people to react and a reason for them to want to publish reviews - all these aspects of marketing are key to success.
The same goes for public relations - it is also extremely important. From major publications to micro-influencers, all public relations work is valuable. Everyone follows people on social media and is heavily influenced by their reviews and opinions. It is far more valuable to hear an influencer or specialist on the topic talk positively about your product than seeing a mass advertisement. Micro-influencers who are well respected in their niche can be a huge asset for the growth and success of your brand. In the world of PR, the big moment - such as a feature in a large publication - is still useful, but it doesn't have the impact that it would have had a few years ago. Now, there is so much focus on reaching people through various channels and using influencers to do so, that it has become one of the most influential PR strategies. It is also important to narrow down the message to specific audiences because they all have to work together to achieve the goal of brand awareness and spreading the message."
What are your expectations for the next 12 months?
"I believe that work from home is here to stay because it is cheaper for companies and has proven to work very efficiently and effectively. People have realized that it is possible to work from home and communicate virtually. We will continue to see an increase in virtual life, and there will be a new rule book for marketing. Even after we've progressed through the pandemic, it will still be different than it ever was before, and we will all need to evolve and be flexible to adapt to the new world of marketing."