Norfolk Southern approached Phase 3 seeking assistance in organizing a special holiday incentives program for their dedicated craft employees who work tirelessly on the railroad during the busy season. The primary objective was to express gratitude and appreciation to those employees who had shown exceptional attendance by allowing them to choose a gift of their liking as a token of thanks during the festive season.
Phase 3 ensured the variety of high-quality products were properly organized to deliver smoothly and in a timely manner.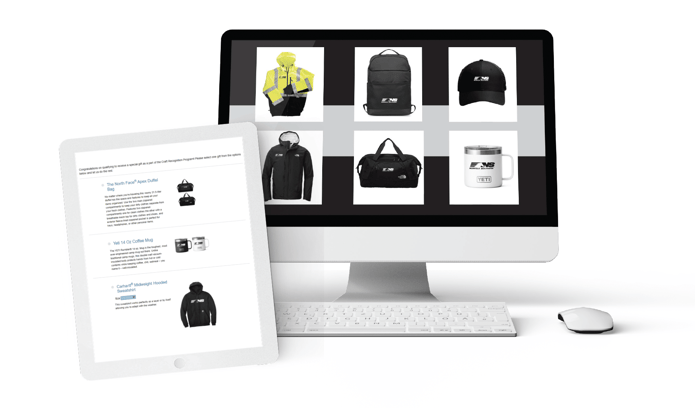 Using our innovative Media:Link platform, we established three exclusive micro-shops tailored to each group of employees. Within each group, we offered three tiers of gift options based on employee email addresses, granting them access to their designated tier when visiting the site.
During the ordering period, we received an overwhelming 9,600 orders, each with a unique shipping address for the chosen gift. With a grand total of 26 gift options available across all tiers, an impressive 22 of them were ultimately ordered. Phase 3 diligently coordinated the fulfillment and distribution process to ensure seamless delivery, guaranteeing that Norfolk Southern employees would receive their holiday gifts promptly.

If you are looking for a special way to express employee appreciation through thoughtful gifting, Phase 3 can help. Contact us today.