OneDigital, the nation's largest company focused exclusively on employee benefits, came to Phase 3 looking for a strategic partner to create a show-stopping experience for their annual conference. The gathering, named Summit22, would bring together over 1,200 employees and partners for the first time since early 2020 and the OneDigital team had high expectations for the event.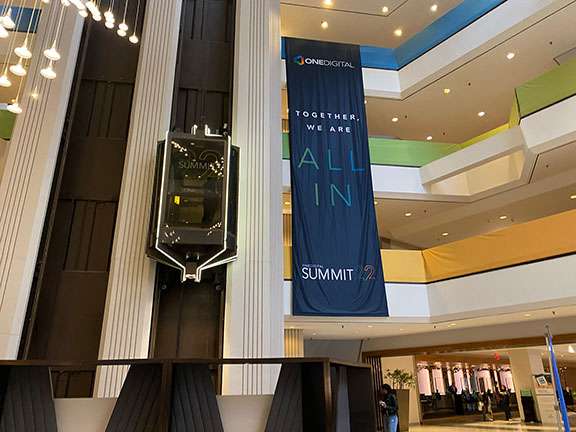 Phase 3's creative team envisioned a brand takeover of the Hilton Atlanta Downtown, draping the soaring atrium with fabric banner nearly three stories tall, proclaiming the conference theme "All In." Attendees were immersed in the OneDigital brand from the moment they arrived with lobby graphics, wall vinyls, elevators graphics and more.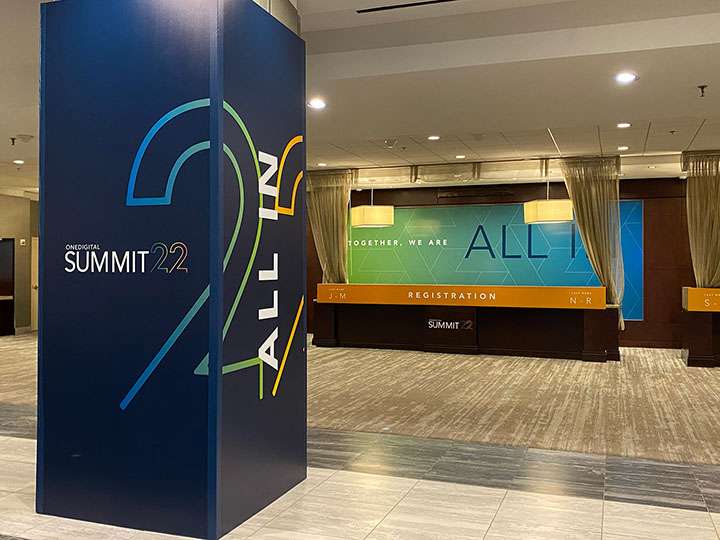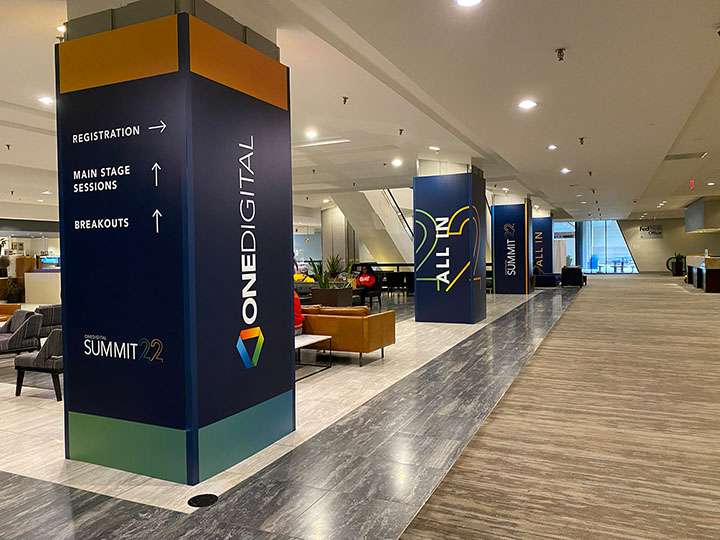 The highlight of the three-day event was the celebration held at Mercedes-Benz Stadium. As Kameron Connors, Creative Director for OneDigital, stated "The graphics takeover at Mercedes Benz stadium truly moved our people. They felt like they were a part of something special, something bigger than themselves. When they stood in the middle of the field, eyes up in wonder, they knew they were exactly in the right place – and that is invaluable."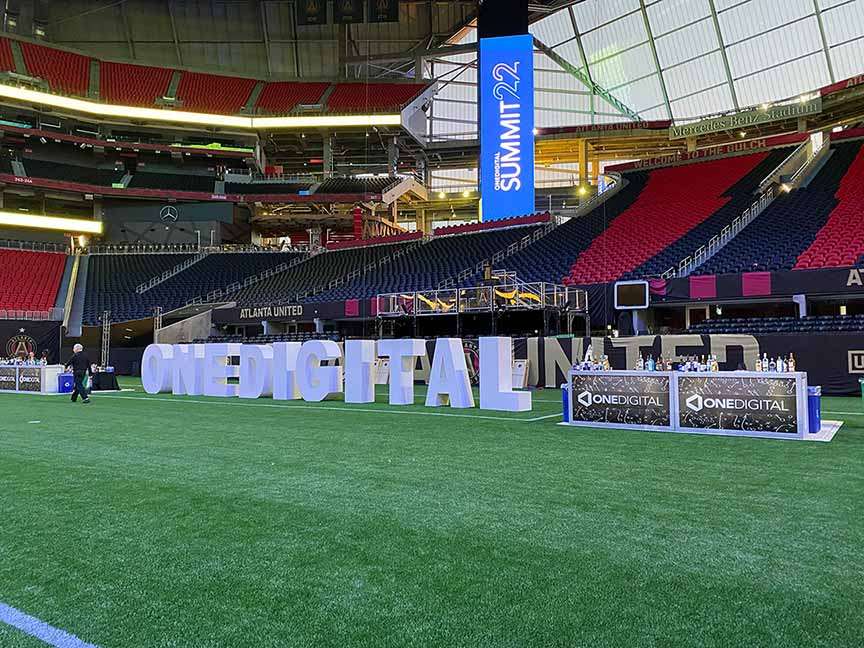 Need to make a big impression on your employees and customers? Reach out to Phase 3 today so we can go "all in" for you.