It's not Thanksgiving quite yet, but we're starting to see lights go up around our cities and storefronts preparing for the holiday season.
It has us dreaming about the famous Bergdorf Goodman window displays and wondering
what retail display trends our print and fabrication teams have seen for the upcoming holiday season. We
checked in with Spencer Reamy, our SVP of Print Services, to see what unique displays they have produced this year.
---
How are consumers engaging with retail displays this year?
We are seeing a big push to create really memorable retail displays at flagship locations that can then be modified to a smaller scale display for the remaining stores. This allows retailers to "tier" the retail displays for their different store environments. It is a great way to maximize budget without sacrificing that "wow" moment where it counts.
What types of displays are you seeing?
Experiential displays are everywhere! Our clients want an immersive experience for their customers inside of their stores like the larger-than-life-size snowflake we recently constructed for Miller Lite and the Dallas Cowboys. Large installations like these create those "Instagram" moments for consumers that generate excitement and energy for brands.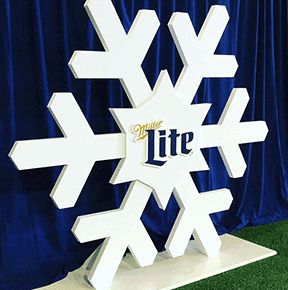 Life-size snowflake made in partnership with MoWax Visuals.
We also fabricated a star for the Dallas Cowboys that was featured in JCPenney. Behind the star, mannequins are dressed in Cowboys uniforms. The star piece allows consumers to walk through the installation and pose for pictures inside of the display.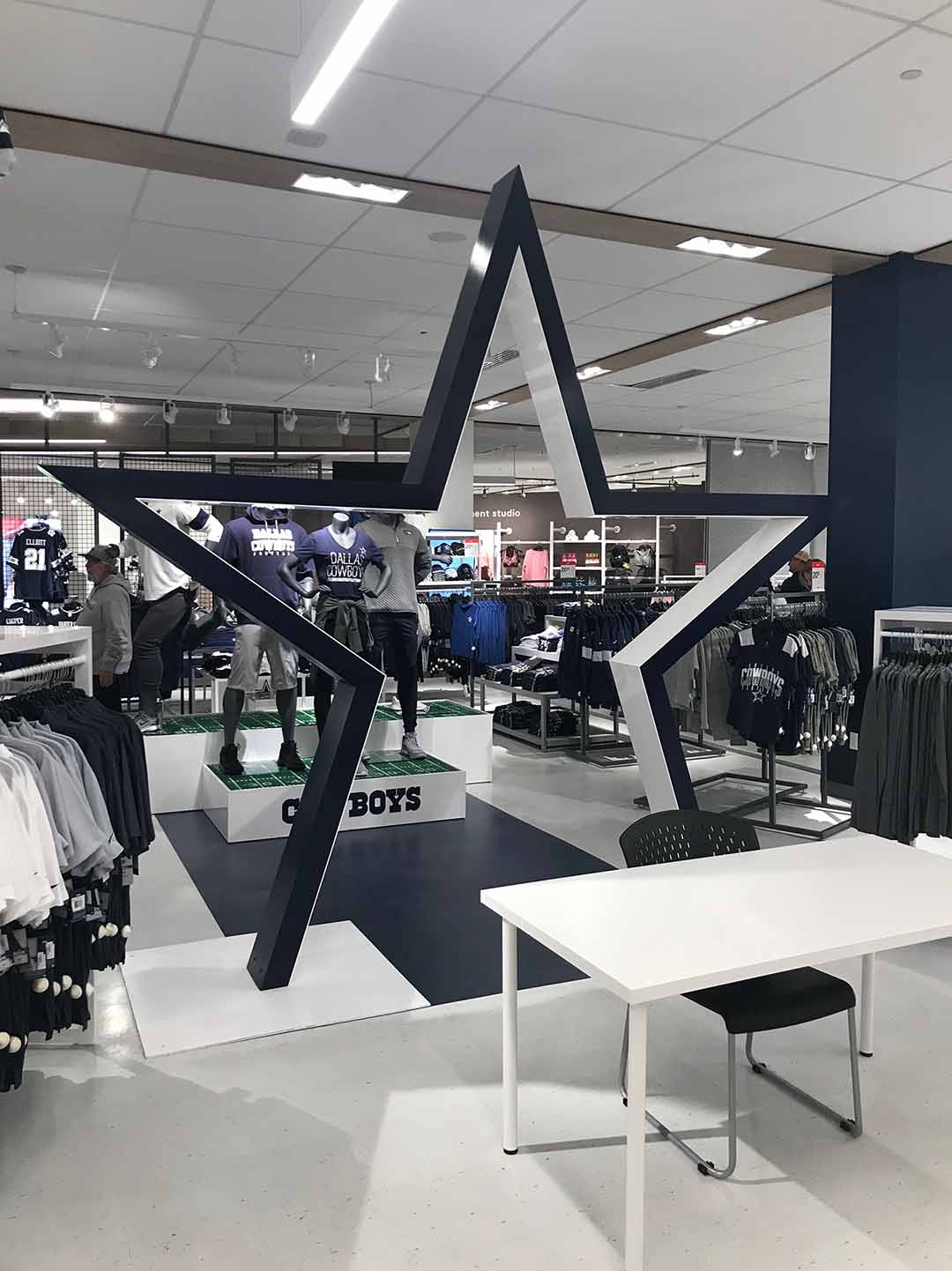 Life-size Dallas Cowboys star made in partnership with MoWax Visuals.
What are the style trends that you have seen?
We have seen a couple of different style trends this year. There has been a huge trend to include lighting in retail displays. Clients have used LED lighting for both accent and backlit graphics, making the displays stand out and catch the eye of consumers.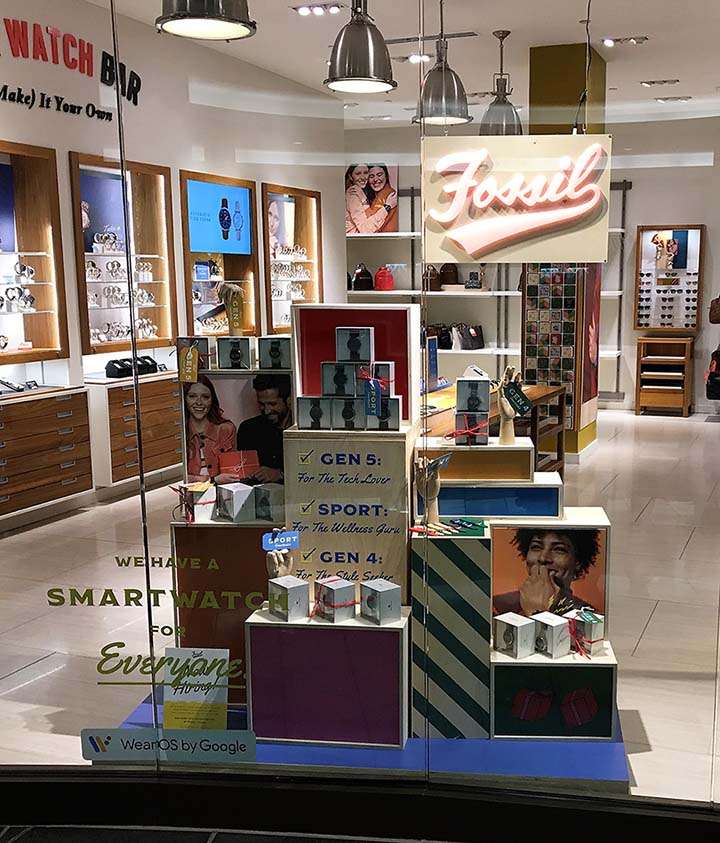 Fossil LED display produced in partnership with MoWax Visual.
Clients are also embracing the trend Adobe Stock forecasted at the beginning of 2019 with retail displays that juxtapose rigid industrial materials with more organic items like plants and flowers, providing an antidote to the overabundance of technology in everyday life. Metallic Golds have been a big hit this year as well similar to the bow in the Kendra Scott display (see below).
What is the coolest thing Phase 3 has created this holiday season?
Working in partnership with MoWax Visual we produced a stunning Holiday display for Kendra Scott. They came to us with the concept of the bow and miniature gold Christmas trees, and we produced the final display by applying Avery Gold Mirror Vinyl to PETG Plastic.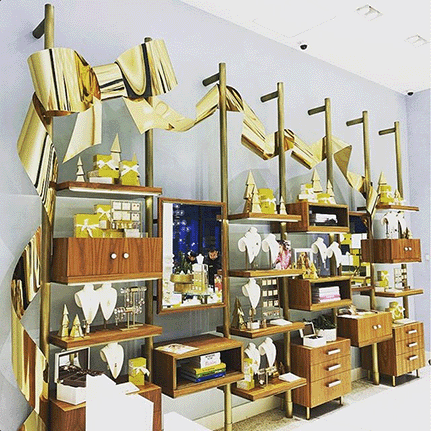 Kendra Scott display produced in partnership with MoWax Visual.
Why is investing in these types of displays good business?
Holiday displays bring a unique opportunity for retailers to showcase their products and directly impact sales. These displays offer something to consumers that they can't get online - a sense of place and an experience that they walk away remembering.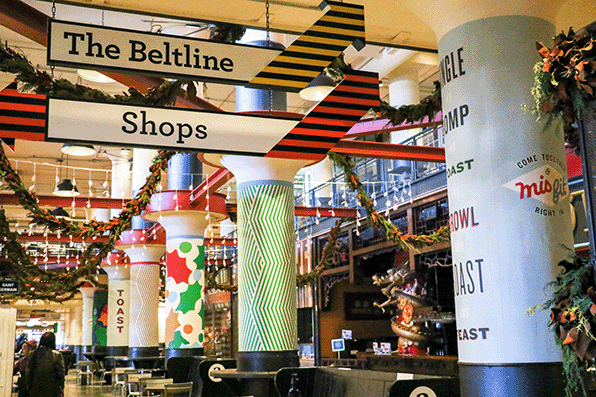 Holiday environmental display at Ponce City Market in Atlanta, Georgia.