Another holiday season is here, and as usual, it has brought the normal cheery lights and window displays along with explosions of discounts and promotions. Various companies have evolved to using pop-up stores to lure in customers during these busy times, which is why they seem to be "popping up" everywhere (pun intended).
However, pop-up stores are not only popular during the holidays. Currently, it has become a go-to strategy for most retailers looking to extend their brand and introduce new products to the market. According to the PopUp Republic, the industry has hit about $10 billion in sales since the early 2000s when the first pop-up store made its appearance.
Pop-up shops come in various sizes and shapes and can follow any unique design to suit the needs of the business. They are easily set up in any location, such in a traditional brick-and-mortar stores as a store-within-a-store. You can also find them in standalone kiosks or even mobile vehicles, taking the lead from the food truck craze. If you're considering implementing a pop-up strategy, read on for marketing tips to set you up for success.
1. PR Is Your Friend
By using effective public relations, you can use the media to get the word out and reach out to more prospects. You can start by talking to local publications to see if they can include you in their next issue. You can also draft a press release to see if you will get any coverage. It is worthwhile to send exclusive grand opening invites to a few journalists and don't forget to include local influencers and bloggers who have the same following as your target market.
2. Get Social about It
Whether boosted posts through Facebook or organic posts on Instagram, social media is a crucial way to promote your pop-up shop. Using the advanced targeting options available to develop a social media strategy will help you quickly spread the word and reach prospects who may not know about your brand.
3. Email Blasts
If you already have a robust database of customers, announcing your new pop-up through an email campaign is quick and easy. Since they already know you and your brand, it is likely they will turn up. Give them a special VIP offer for stopping by early or for referring a friend. You can also make your email more successful by segmenting the database and targeting just your local customers.
4. Promotions
Everyone loves a deal, and you can tap into this energy by promoting a door-buster or, say, the first 50 customers get a discount or are entered into a contest. Such promotional strategies will generate buzz and drive more prospects to your pop-up.
5. Send Out Direct Mailers to Local Business and Residents
Promoting any local events requires you to get your message out to a relevant audience. Direct mail campaigns are highly effective as invitations to a grand opening or a special retail event, like a pop-up. It is also easy to measure the effectiveness of direct mail by including a coupon or free gift offer.
Create awareness by inviting your local community and getting them excited to visit with clever and interesting direct mail.
6. Don't Forget About Signage
Signage such as banners, bandit signs and feather flags will help attract passersby. You can make yours more unique by taking into account the pop-up shop location, community and time of the year to attract more people as they walk by. It would also help give your potential customers a heads up and to be available on the date you launch your pop-up.
Pop-Ups at Phase 3
Over the years, Phase 3 has used these steps to successfully bring several of our client's pop-up shop dreams to life. From baked empanadas, to make-up and DJs, to luxury pop-up shopping, we have done just about it all and enjoyed every second.
Criollas
Criollas treated NYC with their delicious baked empanadas, sweet treats and fresh drinks at a Pop-Up event that took place at the Lincoln Center's open-air public art installation space, The GREEN. Phase 3's production and promo team provided the menus, banners and branded hand sanitizer that helped lead to a successful event.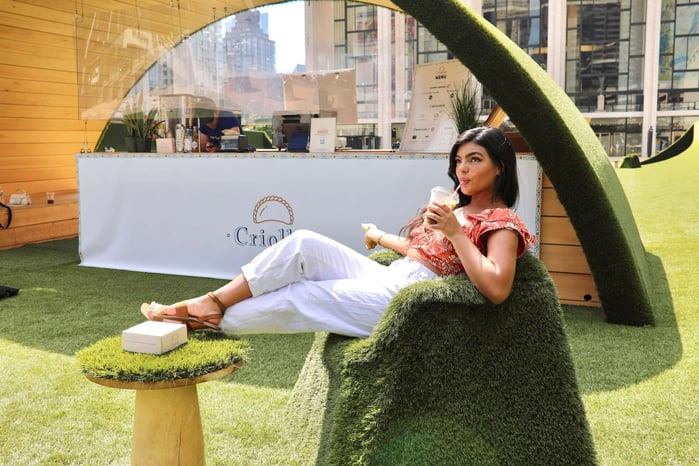 Neiman Marcus
Looking to create a different type of pop-up shop experience, our friends over at Neiman Marcus tapped Phase 3's Fabrication team to ideate and fabricate Neiman Marcus branded trunks that were sent out to a handful of locations, where influencers were invited to come showcase and shop.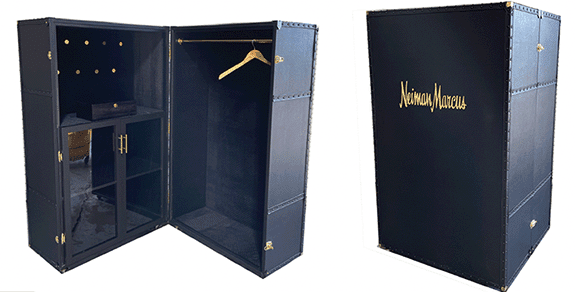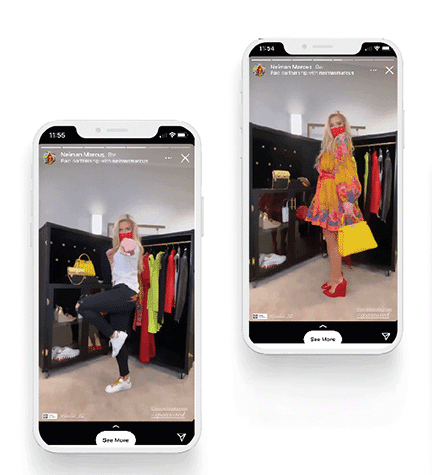 NYX Professional Makeup
Phase 3's Fabrication team brought to life NYX Professional Makeup's The Vinyl Club, where glossy grunge made a comeback and guests had fun with music, photo ops, a temporary tattoo station and of course, the makeup.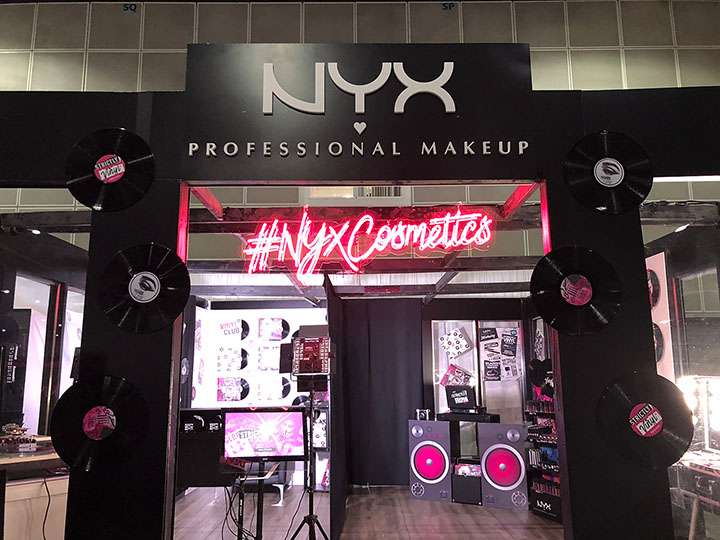 Looking to create a unique pop-up experience like we've done for Neiman Marcus or Criollas? Give us a call today!