Hire Heroes USA, an organization aiming to empower military members, veterans, and military spouses with free career coaching, workshops, and job fairs, was looking for a creative partner to revamp their website look and feel. Phase 3's creative and digital teams redesigned their website from the ground up with a focus on making it easier for transitioning military to get the answers they need. Additionally, the website needed to encourage donations and solicit volunteers while efficiently routing different user groups along the correct paths.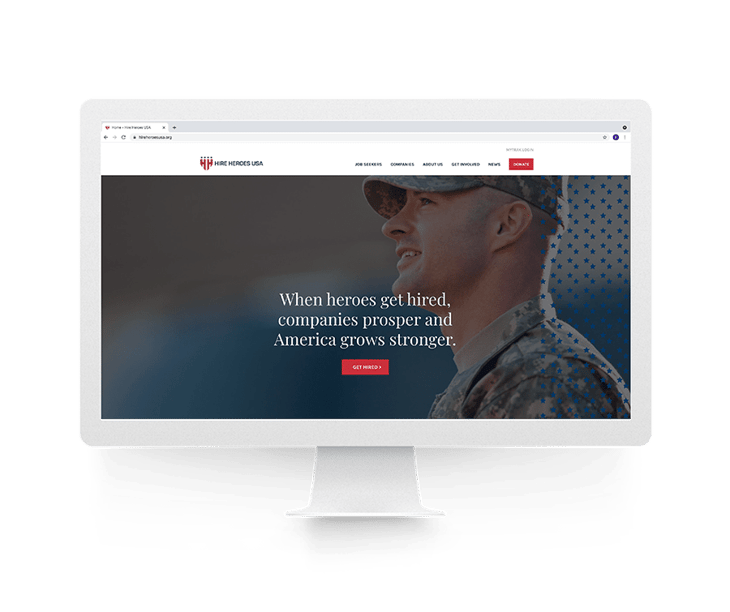 Phase 3 undertook a complete analysis of the customer journey and developed a comprehensive new user experience that fully aligns with organizational tactical objectives for growth. The new website, HireHeroesUSA.org, not only helps users connect with resources, but also now tells the organization's story in a concise and powerful way to create a real connection with those users.
---
Is your website in need of a facelift? Contact us to connect with our digital and creative experts and learn more about our website capabilities!