Brands come to life in immersive spaces. Environmental branding is the art and science of integrating a brand into corporate spaces, a multi-faceted process involving many different skill sets and perspectives, from design to print, fabrication to installation. Recently, we've talked about how showing people can be far more powerful than just telling people, shared trends in office space branding, and revealed how big sports teams approach environmental branding for their events. Today we'd like to discuss the importance of doing the homework in order to make your new brand come alive in your office space—the critical importance of active and careful planning for your environmental rebranding project.
Your company's brand is the entire experience that your employees, customers, and prospective customers receive from every interaction with you. So when there's a big transformation it is important to update all supporting aspects of the brand in order to maintain consistency, recognition, and loyalty among customers. Whether considering a full company rebrand or simply a refresh, there are many areas that will be impacted by the transition.
While a rebranding will likely involve your logo and official typefaces, colors, imagery style, messaging, and possibly even your company name, there are other many other assets and angles that you may not immediately consider: How will your new brand be brought to life in a physical environment? How can your office space become a canvas for your new brand story? And what are the ways that you can bring teams and this new brand truth together as one? Here are the essential steps to consider before undertaking an environmental rebranding of your corporate spaces: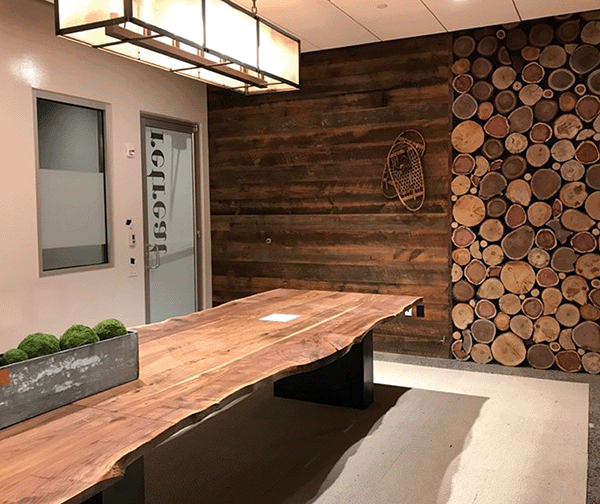 Gathering the Pieces
There are an extraordinary number of assets, ideas, figures, dates, materials, and processes that must be managed when undertaking a rebrand of your workspaces. It's essential to establish checklists and planning sheets in order to assign responsibilities, track information, and verify progress. Budgets for each part of your project must be set, timelines created, and potential vendors must be selected. And you'll need to determine what it is that you want your project to accomplish specifically: Is your goal to impress constant visitors, keep staff engaged, provide dramatic visual appeal, bake your brand into everyday activities, or something else?
Assembling the Team
Who will be required to help make decisions and drive the project forward? Assigning tasks, allocating resources, and setting expectations—these cyclical functions require a hands-on manager who can source the right experts, strategists, designers, print production experts, fabricators, and installers and have them working in harmony. There are often many different vendors involved in an environmental rebranding project. Few partners can offer ideation to execution services that not only reduce costs and turnaround times, but even the number of decisions you'll face.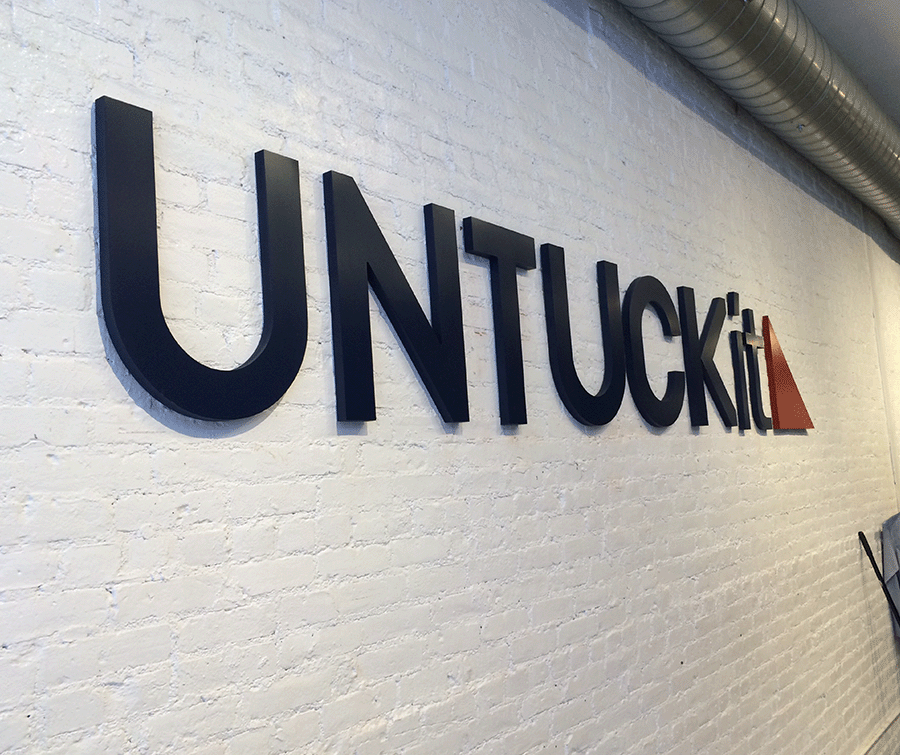 Creating the Vision
What experience do you want to create here? What is the feeling you want employees to have when they arrive each day? What should visitors think and feel the first time they see your lobby? How should your brand be a bridge between your employees and the mission you're on together? Explore the use cases and potential opportunities and drawbacks of each different approach you could take. Of course, an experienced environmental branding partner can help you see the optimal ways to achieve your goals and determine the best course of action to bring that vision to life within your physical spaces.
Measuring Twice, Installing Once
Every corporate space is completely unique, and every surface in your office is far more complex than it appears. When working in three dimensions, everything becomes much more difficult. You will need real experienced experts to measure your workspaces properly with an eye for durability, usability, and installation ease. And when it comes to actually installing your printed and fabricated assets, extreme skill is required there as well. Even materials selection can be a tricky process. And all of this information must be managed, recorded, and verified as progress continues.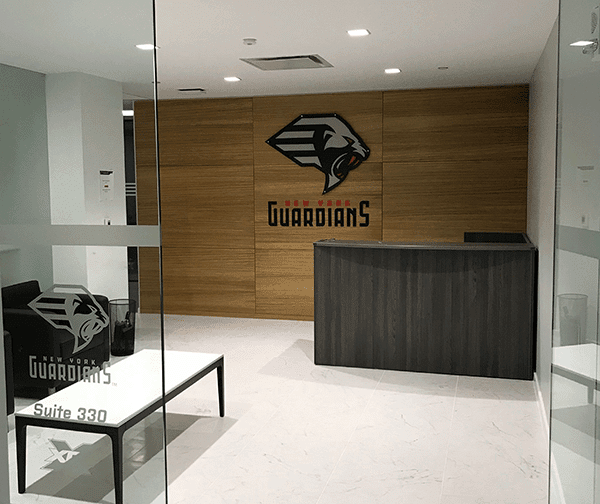 Reap the Rewards
Yes, the process can be frustrating, the many pieces and parts of the project can be overwhelming, and the undertaking itself can seem daunting. But with solid organizational skills and diligent planning—or a very capable and experienced creative, production, fabrication and installation partner like Phase 3—your workspace rebranding can be a very fruitful process. The rewards of a strong environmental rebranding effort can generate remarkable dividends, amplifying the brand presence in the lives of employees and visitors, unifying teams, and creating new value for years to come.
---
Thinking about reimagining your office environmental branding? Maybe you want to welcome employees back to the office with an elevated workplace experience. Let's talk!